More than 3,600 girls in Spain are at risk of female genital mutilation
In Spain, more than 3600 girls are at risk of suffering female genital mutilation (FGM). The figure may surprise or seem inappropriate for a Western country, but it has been confirmed by the National Institute of Statistics, the organization "Save the Children" and the Ministry of Equality itself.
This practice, which apparently did not originate in Spain, was imported through immigration arriving in the country from sub-Saharan Africa. "With the inclusion of families from different geographical, historical, social and cultural backgrounds in our society, where the practice of female genital mutilation has strong roots of identity, these types of traditional practices emerge that have harmful consequences for women and girls. of those communities who emigrated, were born and live in our country", recognized by the ministry that leads Irene Montero in a study coordinated by the government delegation against gender-based violence.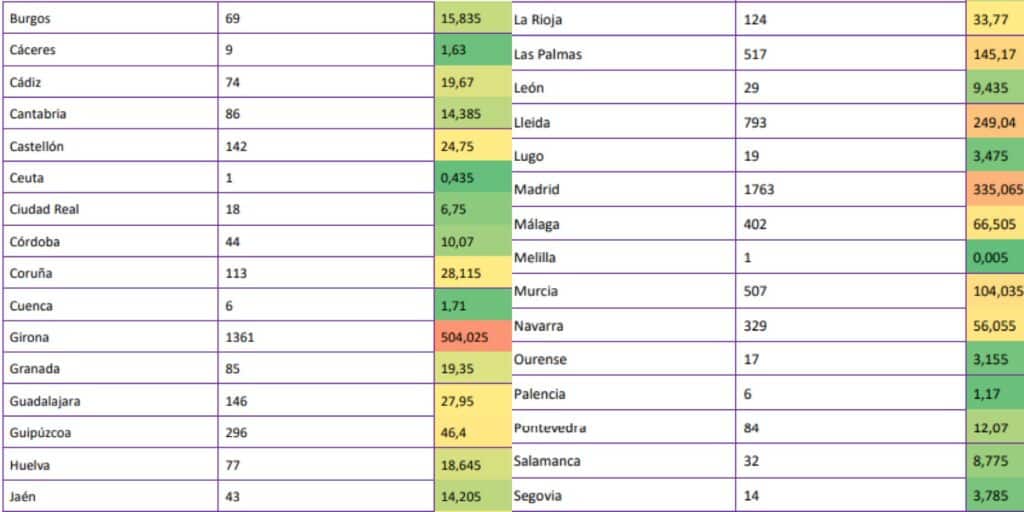 With this practice, which until now has a "low frequency, with an unknown frequency, but which continues to be a problem that affects girls and adolescents in our country", in the words of Catherine Perazzodirector of political advocacy for Save the Children, Catalonia is particularly affected.
In Spain there is 15,562 girls between 0 and 14 years of age from countries where minors continue to be mutilated (hereafter referred to as FGM countries of origin), of which 3,652 are considered to be at risk of becoming a victim of FGM. Of these potential victims, 1575 are the inhabitants of Catalonia: 746 live in Barcelona, ​​504 in Girona, 249 in Lleida and 76 in Tarragona.
namely more than 40% girls at risk of female genital mutilation live in the community, one of the most affected by illegal immigration in the country.
The data isn't just reflected in the numbers; in 2021, Catalonia found five families with cases of genital mutilation which includes six girls – two of whom belong to the same family nucleus –. In two of the ascertained cases, the mutilation has already taken place, and in the rest the actions are preventive.
However, the number of girls or adolescents who are victims of this practice may be higher because actual numbers are approximateyes "Administrative records are currently not being used effectively; data collection is not done systematically; lack of record breakdown; almost no data centralization takes place; and the professionals who codify and evaluate FGM don't have all the training," explains Perazzo.
A taboo practice whose real numbers are unknown
One in 20 girls and women worldwide has suffered some form of female genital mutilation, according to UN figures; which means that 200 million women have undergone some type of cutting, alteration or removal of their external genitalia.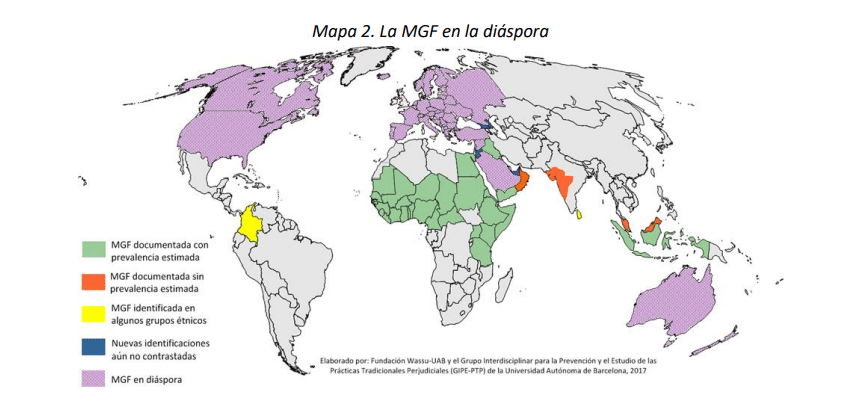 Although most of these ablations are performed in Africa, Asia and the Middle East, immigrant communities in Europe, North America, Australia or Latin America continue to do them. Determining the exact number of victims, however, is complicated. Many of the women surveyed around the world by organizations such as Unicef ​​or the WHO indicated that discussing FGM in their communities was taboo and in other cases claimed not to speak openly about the issue for fear of attracting criticism from those who are not part of it.of the culture or to initiate legal proceedings against relatives or community members in countries where this is illegal.
«It is almost impossible to detect because the girls are not old enough to go to school or they are not old enough to report or talk about what happened," lawyer and FGM expert Charlotte Proudman told the BBC about the cases that exist and in immigrant communities with female genital mutilation. UK origin.
This lack of specificity also exists in Catalonia. "Although the risk of mutilation has been reduced in Spain through health and educational mechanisms, it is still a taboo issue in institutions and family environments, and its actual range is unknown," warns Save the Children's community director, Antonio Perez.
In some cultures, genital mutilation is considered a rite of passage into adulthood and a prerequisite for marriage. Its effects are far-reaching: it causes irregular periods, lifelong bladder problems, recurrent infections, problems with sex and childbirth, and even death.