They motivate girls from rural areas to have a vocation for science
• Through the "Niñas con-Ciencia" program, they are helped to find that they have the same opportunities as those who live in more favorable areas or zones: Margarita Martínez Gómez
• The United Nations declared October 11 as the International Day of the Girl Child
Researchers and academics from the UNAM Biomedical Research Institute (IIBO) are changing the lives of hundreds of Tlaxcaltecan girls with the "Girls with Science" program, which they have been promoting for five years to offer a new panorama of life and free thought and criticism, identify and recognize creativity and imagination as valuable qualities.
Margarita Martínez Gómez, IIBO researcher and head of the dissemination project, explains that the idea arose from the work done in the Women's Comprehensive Care Unit and the different care that adults and girls need. They asked for the support of the Mexican Academy of Sciences to create a special area for the little ones.
"We've had some girls from a community not want to leave our display tables and even line up again to repeat the activity three or more times," says the expert.
On the occasion of the International Day of the Girl, the specialist from the Foreign Department of Tlaxcala of the National University specifies that the aim is to seek "the promotion of scientific skills and professions in different regions, in addition to the big cities".
The goal is "for them to have the opportunity to communicate with other girls and other adults of different ages, to have this opportunity open in their eyes, not to be afraid of interaction, to appreciate the qualities that they can develop and that they can improve with the training or with the interaction in the workshops we offer", explains the expert in female reproductive physiology.
In 1995, the World Conference on Women in Beijing recognized the need to promote the rights of older women and girls, so in December 2011, the United Nations (UN) General Assembly declared October 11 as the International Day of the Girl, recognizing the unique challenges they face in terms of welfare, education and living without violence; for which he invited the nations to empower them to observe their fundamental guarantees.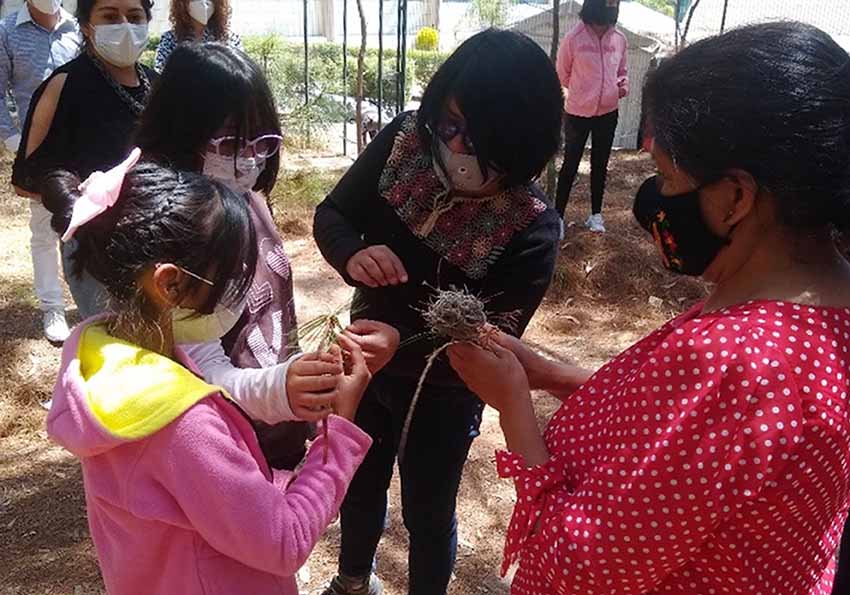 The UN reports on its website that up to 10 million girls are at risk of child marriage; almost half of primary schools in the least developed countries do not have single-sex toilets; 72 percent of the detected victims of sexual exploitation are girls and adolescents; In addition, one in four 15-19 year olds worldwide is not in education, work or training, compared to one in ten children.
In Mexico, according to the 2019 National Child Labor Survey, of the 28.5 million children and adolescents between the ages of 5 and 17 who resided in the country, 2.2 million worked; of these, two million worked in unauthorized occupations, and 28.8 were women. Among the tasks performed, they highlighted: agricultural support, street vendors, housework or cleaning services.
Motivate a different lifestyle
Martínez Gómez explains that they offer ecological or natural activities, workshops such as Math-magic; Eco-girls; Gutted heart; CreArte; Speaking precisely, solidly and tightly; or Quimicando Ando. In addition, workshops such as My First City Garden are offered on Technical Committee Fridays; A celebration of the land of girls and boys; I tell stories; Obesity Diary/Conversation; Cultures at home. Why and for what?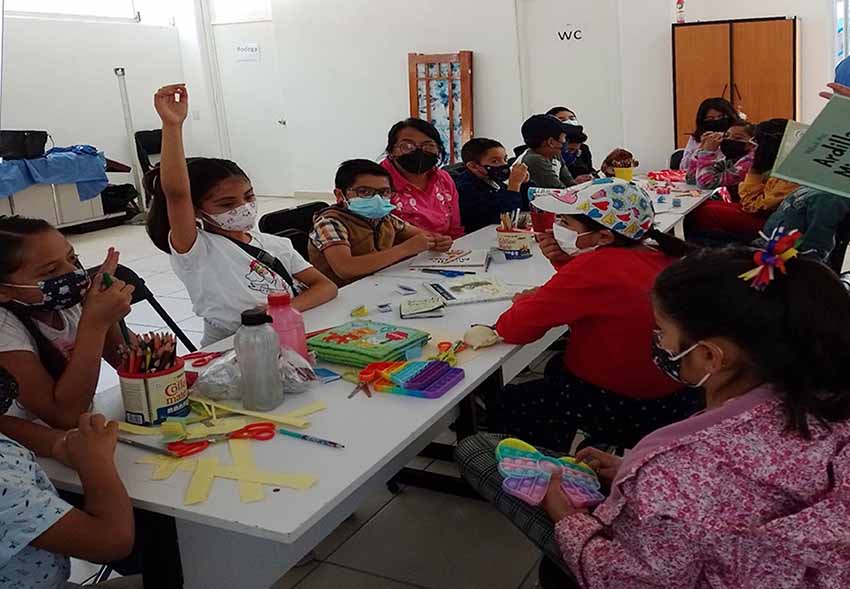 Almost 20 researchers and teachers are involved in this work, who also teach an online course called "Science and Nature" that is offered to public and private schools in the country.
"We try to lead the conversations ourselves. We share a part of our lives as scholars, looking for girls and young women to consider in their perspective another career option, a different way of life or, in some cases, more in line with the talents they may have. Empower them so that they identify that they have the same opportunities as girls from other areas or more advantaged areas and that there are options to continue in science careers or acquire those skills that science careers encourage," she enthuses.
Martínez Gómez confirms that one possibility for girls to strive for a better future is to motivate them to develop their ideas freely and have the ability to express them.
In these times, he adds, where social networks and information systems prevail, the education, advice, accompaniment and opportunities they can get to modulate this vision are a good opportunity to encourage in them the enthusiasm to achieve different goals.
That is why, for more than a decade, UNAM experts have joined forces with their peers from the Autonomous University of Tlaxcala (UATx) to propose activities for the dissemination of scientific research in rural areas. However, realizing the need to target information not only to a group as a whole, but also to differentiate between adults and girls, Martínez Gómez and her group began working on specific messages for minors.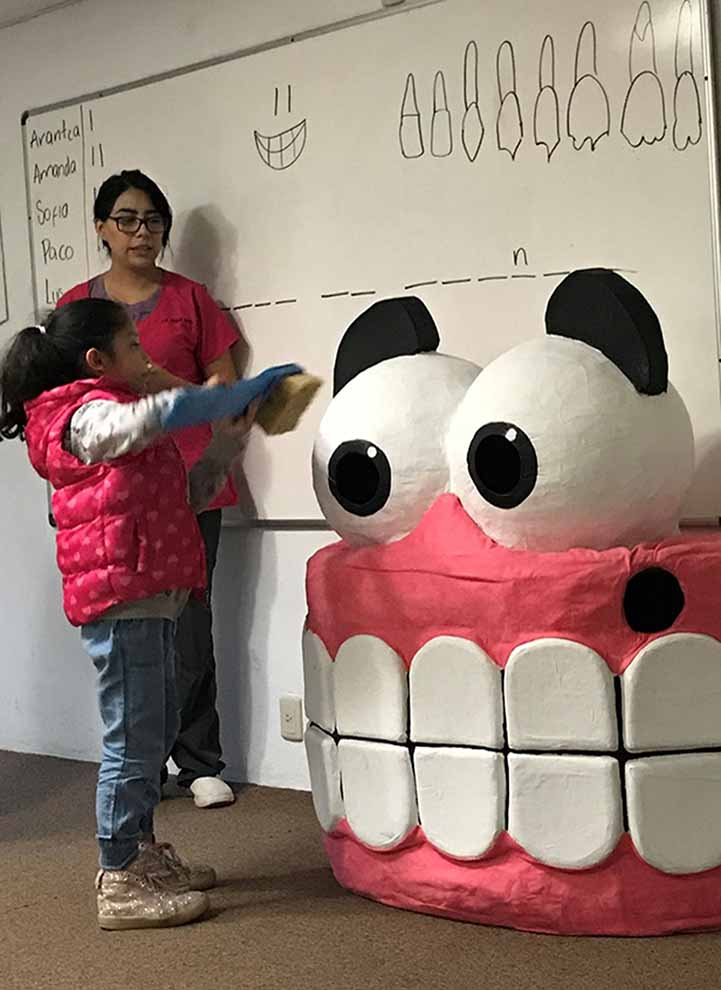 Leave your comment
Comments