The Challenge of Being a Girl: Child Abuse
On the occasion of the International Day of the Girl on October 11, the Telus Foundation at the office of Herbert Smith Freehills held a forum "The Challenge of Being a Girl: In Defense of Girls' Rights". A space to reflect on the challenges girls face in different contexts based on the testimonies of different stories of individual and collective overcoming, with the aim of "give visibility to these uncomfortable realities by identifying them so they can be resolved and society can be transformed" as Henar Gonzalez, partner at Herbert Smith Freehills, moderator of the session, pointed out.
During the meeting held at the headquarters of the office, the various speakers put on the table the existence of transformative mechanisms to end these violationswhich they already address through the implementation of various projects and campaigns, such as education, visibility or political advocacy.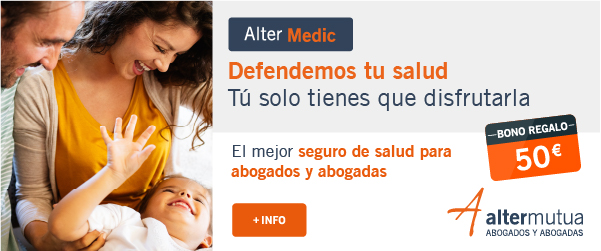 So Rachel MartinDirector of Communication and RRII of between culturesshare your campaign girls light, within the area intended to address the "Right to Education". An initiative that to date has helped more than 58,000 girls through projects in 16 countries. Martin assured that "violence against girls is not anecdotal, but rather we are facing a global pandemic phenomenon, a structural violence that needs to be addressed and structurally." Something that they are making a reality through this campaign, which, he explained, "builds mechanisms in four directions from education as a transformative factor". First of all, they help to "make visible" this reality, "so that it is not understood as tradition or culture, but rather as a violation of human rights." The second mechanism, he explained, is "protection, generating warning and eavesdropping systems for girls." Third, "we help girls build self-esteem." And that's, Martin said, "when girls are told they're nothing, they get damaged and get into this system of underestimating their reality." The fourth factor is political influence, he concluded, "in the struggle against these injustices, in which all voices are needed."
By your side Isabel Simoes21 years old, member of Youth for changecommittee of Plan International, addressed the topic dedicated to the "Right to Defense", sharing the project safe cities on urban insecurity and street harassment. "Every day, women and girls live a history of harassment that we don't share or normalize," said Simoes, who stressed "the need to raise awareness of a problem that will be difficult to eradicate because it is normalized." She explained that with the implementation of this project funds are offered to women through conversations in which girls share their experiences. He also agreed with "the need for this message to reach schools to spread awareness," while calling for "more political buy-in that those at the top listen to us because girls and young women are an important part of the population."
Finally, "The Right to Physical Inviolability" was considered in which Asha Ismailactivist and founder of Save a Girl Save a Generation, shared her experience of FGM and early forced marriage, speaking about resilience and women's leadership. After recounting her experience when, at the age of just 5, she was subjected to genital mutilation and later forced into marriage, Asha lamented that "these gross human rights violations continue to happen every day." However, he recalled that when he arrived in Spain a few years ago, this reality was hardly talked about, but now it is on the table and in the conscience of the citizens. It is from the NGO she leads that several women who were denied the right to speak and defend their rights as children are now actively working to protect other women and girls by sharing their experiences and giving them tools to not going through the same..
New identity, new projects
The Herbert Smith Freehills Foundation was recently renamed the "Telus Foundation" after the guardian deity of the Earth. With this change of nomenclature the Foundation strives to evolve in its programs and contribute even more to true social transformation that meeting the Sustainable Development Goals (SDGs) requires generating a social impact that is measurable and that continues in the medium and long term.
Thus, through various activities, the Foundation seeks to contribute to alignment with the 2030 global agendaby promoting, generating spaces for debate and dissemination of the great challenges facing humanity and the contribution of resources to the third and fourth sectors.
Among other actions, in this new stage, a new call for HORIZON SDG 2022 was launched with a capital of 75,000 euros to support the 3 non-profit projects with the highest impact in Spain, which contribute to the pursuit of 3 of the objectives: SDG 4 – Quality education; SDG 13 – Climate action; and SDG 16 – Peace, Justice and Strong Institutions.
It is also signedn cooperation agreement with Esade Foundation and EsadeGeo to share knowledge and collaborate on social, educational and business projects in a global context and from an international perspective, in favor of a more prosperous, just, inclusive and sustainable society. The aim is to jointly contribute to the understanding and formulation of responses and strategies in the face of major international economic and social challenges arising from the current geopolitical reality in areas such as technology, energy and security; sustainability, multilateralism, international relations; Europe, world economy and major trends.