Top 10 Nintendo Switch Games for Boys and Girls –
Nintendo Switch games for boys and girls can make anyone want to go back in time because many of us know how fantastic it is to grow up with characters like Mario and Kirby.
Technological progress made it possible Nintendo create more fun experiences, including much more magical worlds with new and fun mechanics. That's why the experience of games created for the little ones is more complete today than ever.
An example of this is the titles we are going to share with you today, which include 10 of the best Nintendo Switch games for boys and girls. And many of them are almost mandatory for any hybrid console user.
LEGO Marvel Super Heroes
east game for nintendo switch combine two of favorite themes of boys and girls: LEGOS and Marvel Superheroes.
LEGO Marvel Super Heroes lets players control dozens of fearless heroes on a mission to save the world from the clutches of villains like Doctor Doom, Loki, Sandman and many more.
Fight as the Hulk, Spider-Man, Mr. Fantastic, Captain America and dozens of other superheroes in a world made of LEGO where almost anything can be assembled and disassembled.
Minecraft
This is one of the nintendo switch games for boys and girls which encourages creativity.
In Minecraft, players appear in a natural, pixelated world. The mission is to collect resources and survive, which will require you to build structures and create all sorts of useful tools, including shields and swords.
The possibilities are endless in this colossal world that is constantly updated with new content, skins and mechanics.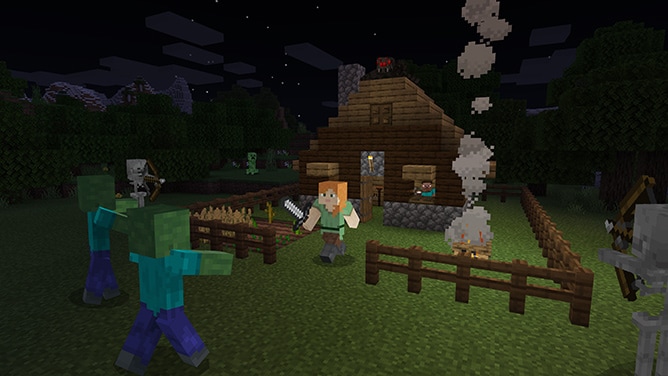 super mario odyssey
Released in 2017, super mario odyssey remains to this day not only one of the best games of switch for girls and boys but one of the best of this generation.
In this delivery the fearless Mario travels with his new friend Cappy in search of the princess peach, who has been kidnapped by the evil Bowser, who wants to force her into marriage. With magical worlds to explore and new mechanics, this is a must-have title for young children.
Kirby and the Forgotten Land
One of the ideal characters in nintendo switch games for children it is nothing less than brave Kirby.
The hero in the form of a pink ball will travel to a new, post-apocalyptic world. Apparently, this is where an ancient civilization lived, and it's full of strange and not-so-friendly creatures.
Kirby will be able to use his copying abilities to unlock new powers while saving the Waddle Dees in the company of a mysterious new ally named Elfilin.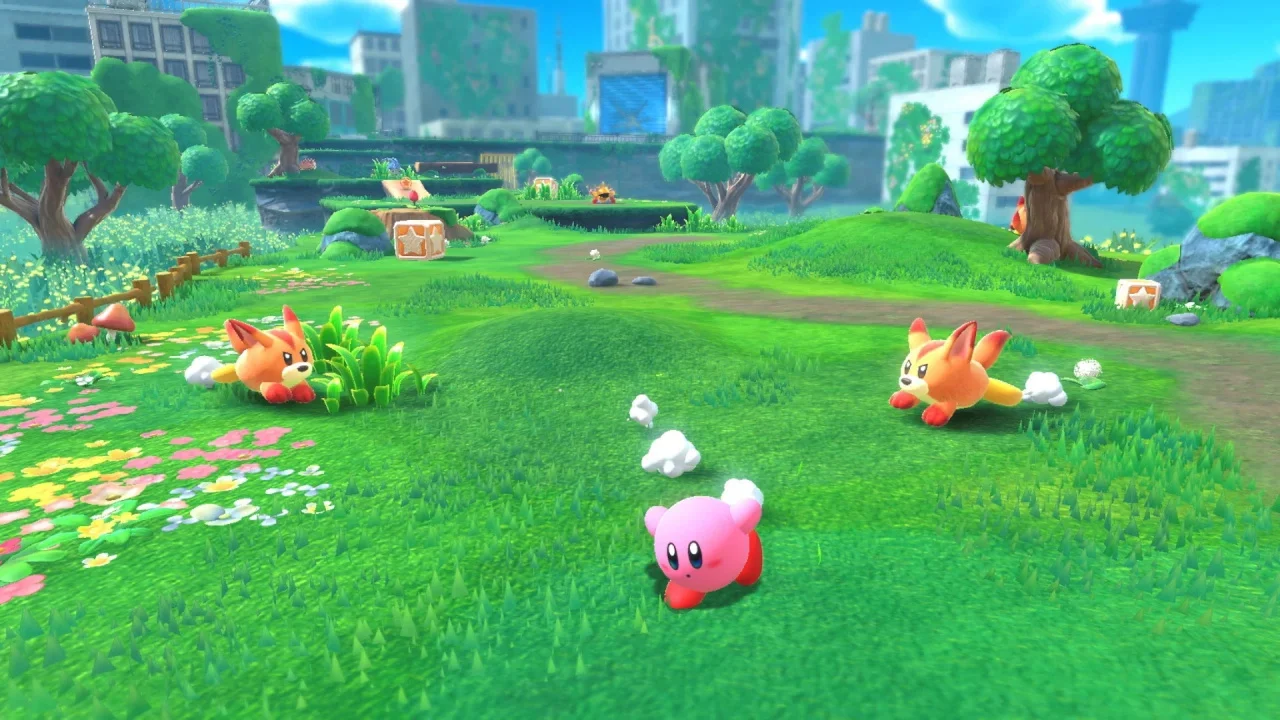 Mario Party Superstars
We can't stop talking about best nintendo switch games for kids not to mention a mario partya series that marked the childhood of millions around the world.
Mario Party Superstars is the 12th part of the exclusive series of switchissued in 2021 with total 100 mini games and five remastered boards from the original trilogy Nintendo 64. It's one of the most well-received titles in the series, bringing together and enhancing many of the fan-favorite boards and mechanics in one place.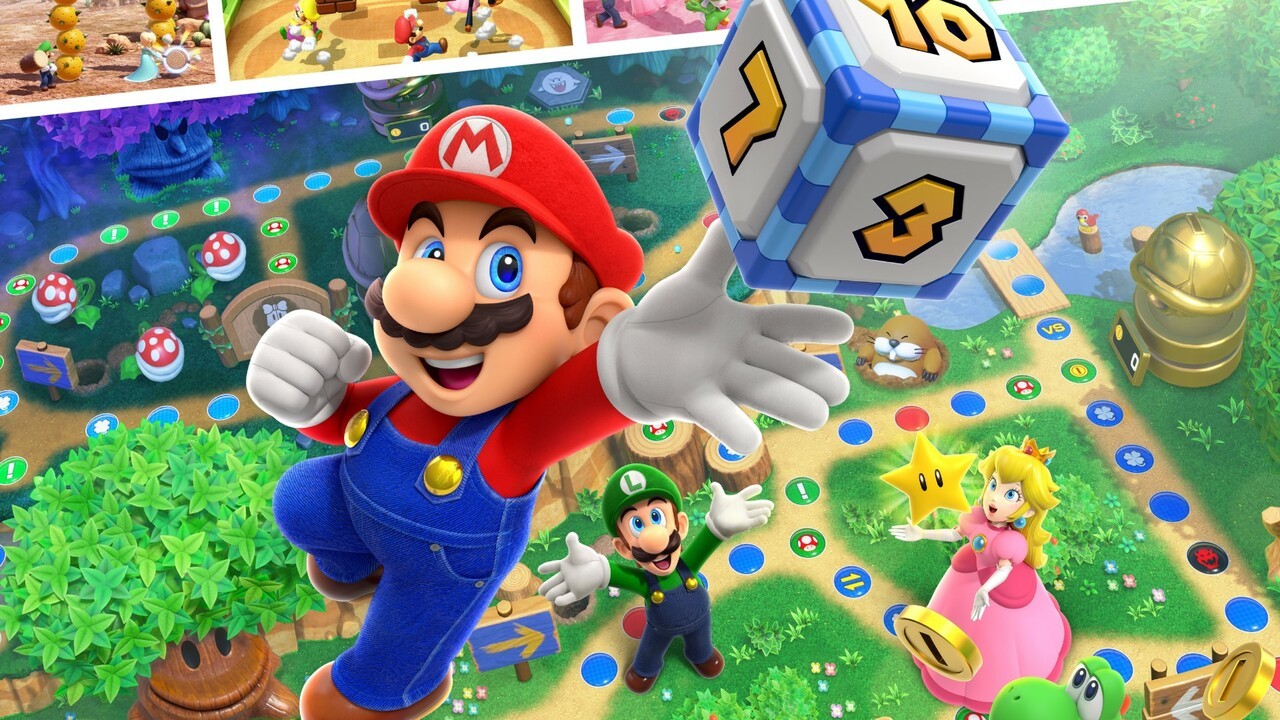 Captain Toad: Treasure Tracker
This exceptional title of switch It usually goes unnoticed, but it has one of the friendliest experiences on the entire platform.
Instead of Mario, this time we're brave Captain Toad who embarks on an adventure to return the treasures stolen by monsters such as Wingo and the Greedy Bird. The game is less frenetic due to the fact that it is not possible to jump and the game consists of puzzles of different difficulties.
its possible share Joy-Con for another player to join the adventure as support in each level. Also, as you progress, you can play as Toadette and enjoy finding hidden secrets in all kinds of maps, some inspired by Super Mario Odyssey.
With many levels to carefully complete and compelling characters, Captain Toad: Treasure Tracker This is one of the best nintendo switch games for children because it exercises the mind and its mechanics are not too difficult to master.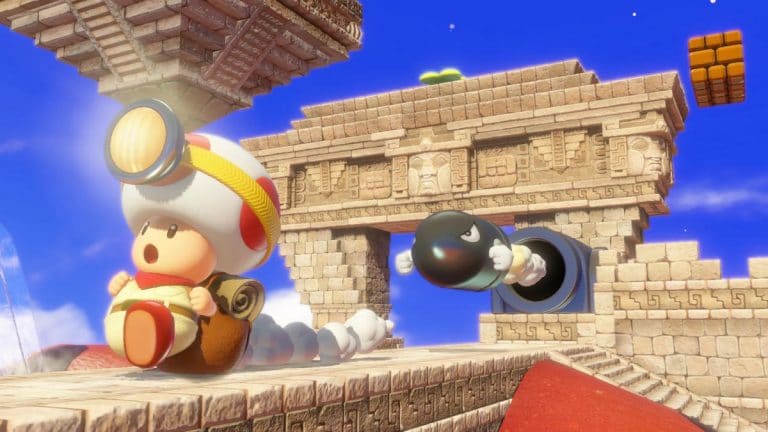 Yoshi's Created World
Yoshi's Created World it's a title to play with a smile on your face, regardless of age.
It's a side-scrolling title based on a crafting world where anything is possible. The game featuring Yoshi It has an interesting camera mechanic that allows you to explore the levels from two opposite angles so you can find the best hidden secrets.
Its level design is flawless, with a beautiful artistic part that can make you smile on your own. Colorful characters are everywhere, even when it comes to villains like Baby Bowser and Kamek. You can discover exotic islands, throw eggs, play together with a friend and much more.
All this combined makes Yoshi's Created World be one of best nintendo switch games for boys and girls.
Fortnite
Although it may not look like it, it is undoubtedly one of the most popular nintendo switch games for boys and girls.
Many parents reject Fortnite because it's a third-person shooter, but the reality is that the game is aimed at kids. From the visuals to the comical dances and collaborations, everything is meant to entertain kids.
But it's not all fun as this Battle Royale has a very competitive aspect that is able to capture both kids and adults alike. It's so much fun that it can be addictive for some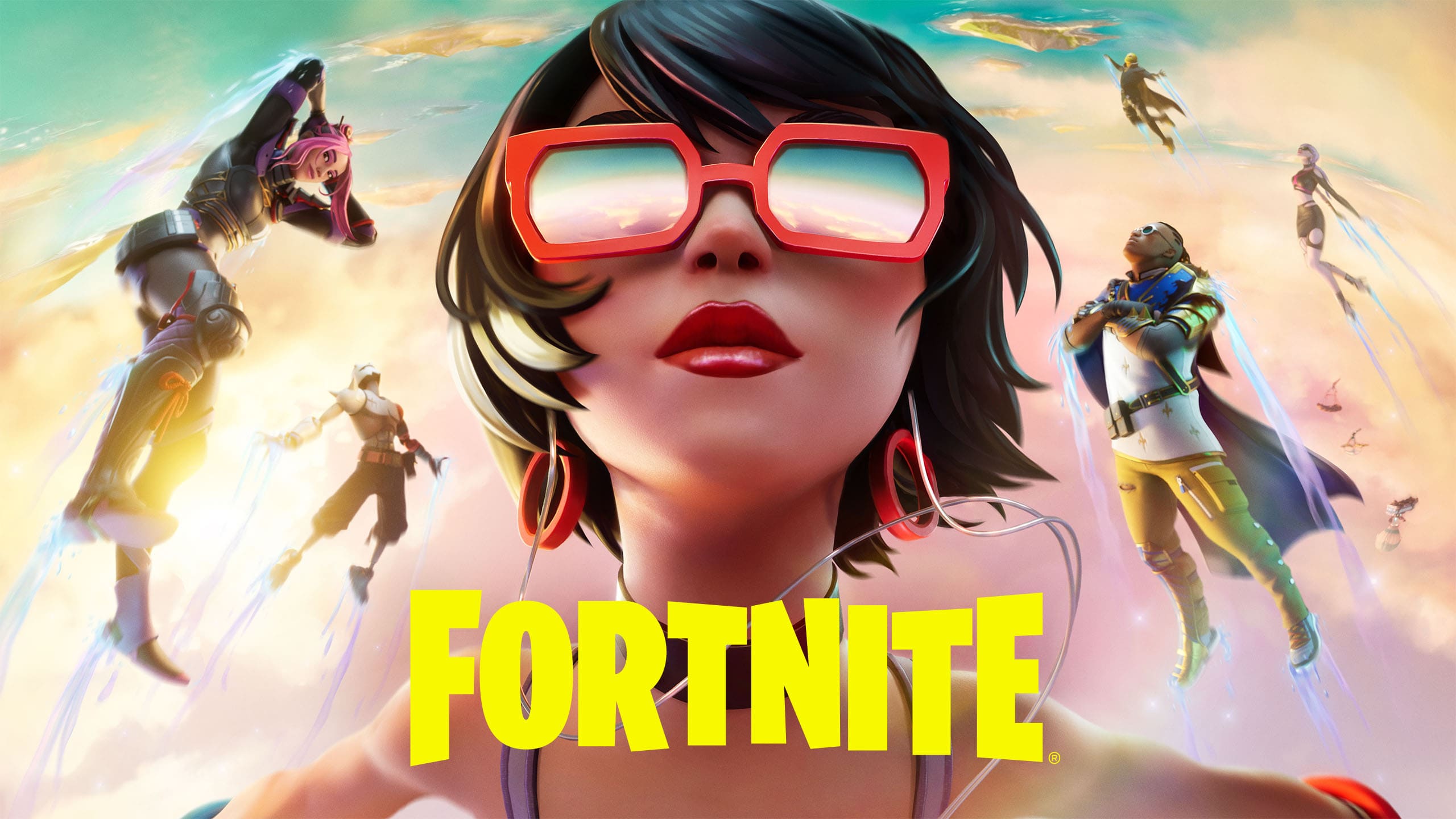 Animal Crossing: New Horizons
This extraordinary wonder is easily one of the best nintendo switch games for both boys and girls.
It is a simulation title in which players arrive on a sparsely populated island where they will live throughout the game. Efforts must therefore be made to revive any derelict area in the Paradise Archipelago.
Animal Crossing: New Horizons It allows you to sow, reap and work hard to improve every aspect of the island. The customization options are so deep that it's virtually impossible to run out of new things to do. In addition, it is possible to invite friends or visit the islands of acquaintances to communicate and have fun together.
Mario Kart 8 Deluxe
If what you're looking for is replayability suitable for all audiences, this is one of the best nintendo switch games for kids.
Although it was first released on the Wii U, the Nintendo Switch version is undoubtedly the most complete and continues to receive content to this day.
Mario Kart 8 Deluxe is a friendly racing game featuring Mario and his friends. It can be played alone, with partners in local multiplayer, or with anyone in online multiplayer.
The racing system is easy to understand but difficult to master. This means there is room for players of all ages, regardless of their level of play.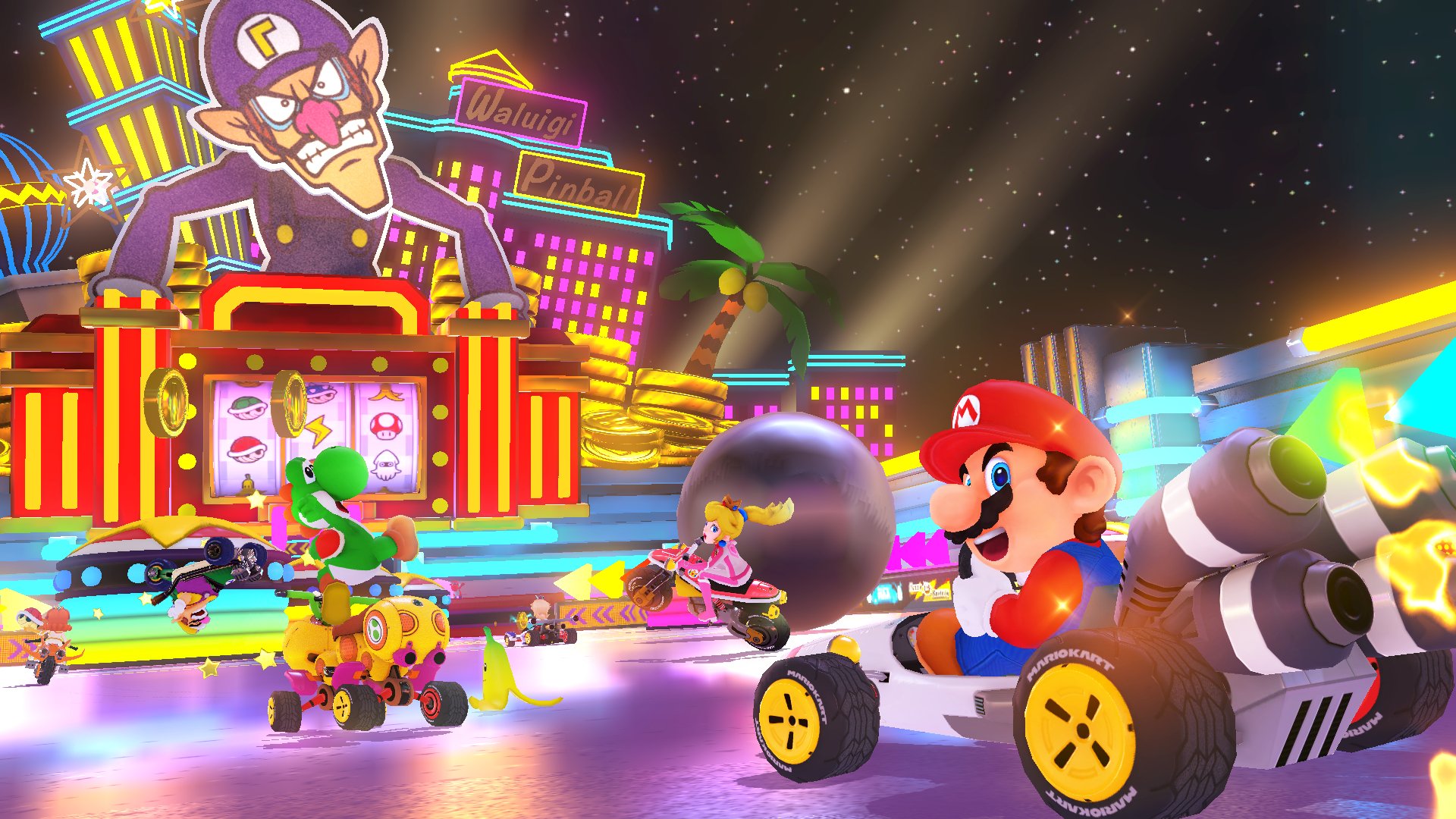 More about Nintendo Switch games for kids