The mobilization seeks to eradicate violence against girls and women in Guatemala
As part of the International Day of the Girl, a procession was held to the Plaza de la Constitución, where the space called "Plaza de las Niñas" is located, to make the population aware of the importance of joining efforts to eradicate violence against girls and women in the country , as similar problems occur every day, including the recent arrest of a man who "cohabited" with a minor under the age of 9.
More than 100 girls raised their voices in the "We want healthy and safe girls" mobilization promoted by Fe y Alegría on the International Day of the Girl Child.

🎥: LH/Jose Orozco pic.twitter.com/96MDi5dwAg

– La Hora Newspaper (@lahoragt) October 7, 2022
The mobilization, promoted by the institution Fe y Alegría and Entreculturas, had the participation of more than 100 girls who walked to the Plaza de las Niñas, where there is an altar in memory of the victims of the Hogar Seguro Virgen de la Asunción, to leave sunflowers as a symbolic act of minors who died on the spot.
The minors gathered at this place to promote the eradication of the said scourge as well as to demand their right to live healthy and sane.
According to the aforementioned organizations, the campaign called "We want healthy and safe girls in Guatemala" is to send a message to society to guarantee girls' rights and create spaces of protection where they can live freely and without violence.
She explained that this is an initiative stemming from the "La Luz de las Niñas Program", which was developed to build a world without violence for minors through visibility of the situation of violence they suffer, as well as empowerment and self-improvement -respect and create spaces for advocacy and influence to transform justice causes.
AVENDAÑO: WE WANT YOUR VOICE TO BE HEARD
Karen Avendaño, representative of Fe y Alegría Guatemala, assured that "this is a movement in which we want the girls to be heard, their voice, what they think, what they feel, what happens to them every day based on the different violations they suffer in the homes are also in the environment in which they live".
He added that the mobilization was carried out through various actions, the minors made known what concerns them and asked for a safe environment, not only in school but also at home, as well as in the streets, markets and various places where they are at risk of harm and violence.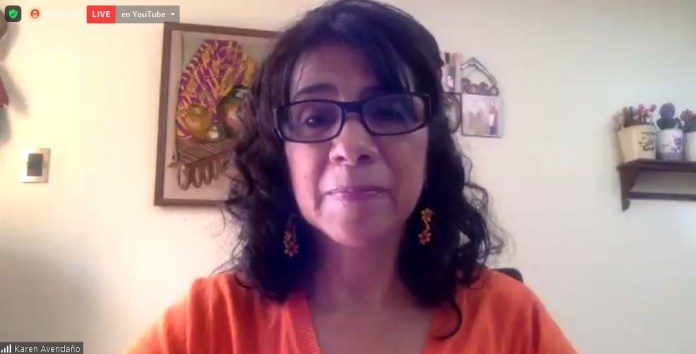 GUTIERREZ: WE'RE SAYING WE HAVE TO STOP NOW
Sofia Gutiérrez from Acción Pública Guatemala affirmed that society as a whole should put emphasis on children, including the state, which is the one that guarantees the rights of the country's citizens.
"So I believe that coming together is extremely important for children to live in healthy conditions, and also protection, security, and definitely schools are a place where they can find those safe and violence-free spaces," he added. he.
He explained that vulnerability manifests itself in many dimensions against children and that there are obviously family conditions that also promote it, but there is also a culture of machismo that is reproduced from generation to generation.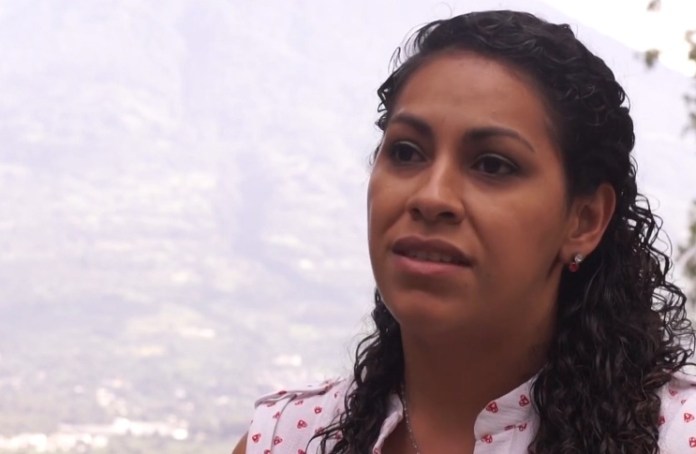 "Basically today we are saying that we have to stop, there are many girls and women suffering from these conditions and really, as a society, we have to realize to change this reality and be able to give a decent life to all women and girls of this country," he clarified.
NINE COUNTRIES HAVE JOINED OLEADA
The organizations said that with these advocacy actions, the girls are joining a global wave of outrage and sisterhood, with minors from nine countries in Latin America, Africa and Europe coming together to discuss the situation of violence against women.
"And it is because of this that they find the strength to take to the streets, raising cries of protest to demand that their rights be respected," the organizations said in a statement.
WE WANT GIRLS IN GUATEMALA AND WORLDWIDE #SAFE&HEALTH!

Joint efforts with @Entreculturas and the collaboration of https://t.co/0xCYgNpoy9 and Juventudes Fe y Alegría Guatemala – PJO #SomosFeyJoy#FeyAñegríaNoSeStops

♥️ https://t.co/DTu8S72LOr

– Faith and Joy Guatemala (@feyalegriaGUA) October 7, 2022
"As representatives of girls around the world, we reflected on the situation of violence to which we are exposed in order to promote the effective protection of our human rights," detailed the Global Manifesto drawn up as part of these actions.
Similarly, the minor Josefina Tú, a native of Totonicapán, expressed that the girls of Fe y Alegría today raised their voices as a seed of hope to be able to live free and with a future without violence.
A MAN WAS CAUGHT "LIVING TOGETHER" WITH A MINOR
The National Civil Police (PNC) announced this Friday, October 7, the capture of Aroldo Guadalupe Cabrera Suchite, 41, who is accused of the crime of self-kidnapping, as he is accused of "marital life" with a minor under 9 years old.
The police institution indicates that after triggering an alert Alba-Keneth against the minor, it was found that the mother Maritza Elizabeth Mendez Garcia, 29, was going to hand over the girl to Cabrera Suchité, for which she was also captured by the police. crimes of abandoning children and people in a helpless state.