Feminist Grief Poetry. For "Sister Death" by Sara Raka
sister death by Sara Raca was edited by Sawá & Biznaga Publishing House. Sawá & Biznaga is a self-governing and independent collective that emerged in 2018 and aims to write, read and publish among women, lesbians, gender-based dissidents and trans people, outside the editorial chains of capitalism and the patriarchal canon. Part of this article was read at the launch of the book of poems on September 14 at the bookstore Volcano/Common Place.
---
By Enrique G. Gallegos*
The first thing that jumps out at you from the verses sister death of Sara Raca is its dueling nature and the charged statement of the place women occupy in a patriarchal society (and as conservative as Guadalajara, where the author comes from). All poetry of all times has had to deal, at some point and under different styles and emotional layers, with death and the world of the dead. From Antigone's tragedy of her brother's unburied conviction, through the sonnets of Villaurrutia, the philosophical song of endless death of Gorostiza and Something about Major Sabin's death from the Sabines to the poems of Alfonsina Storni and Alejandra Pizarnik.
But the clarification of death and mourning becomes increasingly problematic in capitalist societies. On the one hand, when its public manifestation takes place, it is usually assimilated to a state inclined to pessimism and despair; and, on the other hand, death is accepted in the public sphere only when it becomes a commodity or when it is replaced by actions devoted to false positivity and the cult of success. The situation is further complicated by two phenomena: the thousands of lives the pandemic has claimed and the deadly terror that sustains the so-called war on drugs. It is no accident that death has turned to the extreme of what is private, something not good to talk about, something to be reserved or talked about in a low voice, even if there is an aseptic fear of contagion. As Raka asks in his book:
¿cuándo dejamos
que el temor aséptico
nos alejara de reconocer
la muerte
por sus cuerpos?
Not so long ago, in predominantly traditional, pre-capitalist societies (with all their problems and oppressions), death was a public, collective matter rooted in the very condition of the community. People and communities knew that they were finite and transitory beings. Death and the dead paradoxically gave certainty. Contrary to what happens today, where life is based on the transience of the present and its cult of performance and success, in the past life, part of its meaning and significance, was based on the dead and death. But all this delicate balance between the living and the dead was disturbed in capitalist societies. You live as if you are eternal, as if you live an eternal and absolute life; and what is more unfounded, the debt with the dead is paid less and less. And without recognition of debts to the dead, the living will never have peace.
But the essence of poetry, with its transparent yet dark and harsh song, is made to remind us of the fleeting, finite and tragic nature of human existence and its necessary relationship with the dead. We are born and we die. We are born to die. Death is origin and destiny. sister death by Sara Raka is inscribed in this tradition of singing to death; not to show off and provoke like the suicides, but to sort out her relationship with the dead and restore the disturbed balance:
Al menos a ti sí te pude tocar
a tu muerte sí llegué a tiempo
al funeral de Beto y mamá
de las abuelas y la tía Soledad
a los amigos y vecinas que ya se fueron
solo pude ver sus rostros por última vez
en exhibidores de cristal
As the dead form the community of the living, Sarah Raka's dead are also our dead. Through the poet's song we help the dead we will see fall in our short time on this earth and those we will carry on our backs as we mourn. How many deaths can one human existence endure during its passage through this ultimate life? To the names—invoked in the poem—of "Beto," "mother," "grandmother," and "Aunt Soledad," we add our own dead, and thus we can create a community of the living; but the risk is that by privatizing and commercializing the human condition, we drag them into an isolation that is impossible to mourn. Hence the importance of poetry, because it allows these private deaths to become public deaths organized by a community.
Unlike Pizarnik, whose poems were a suicidal invocation of death, ultimately culminating in one fateful night in September 1972. sister death the song to death is a funeral song in its double sense: I sing to the dead, to the beings who are no longer here and have passed into what was not long ago known as "another life" and at the same time I sing sadly of the sister's departure. But precisely because poetry is song, and in the case of Sara Raka, song is dance and theater, bodily intervention and the embodiment of the voice, this poem is also a song of mourning. The written word reveals the crying, dancing and performative interventions that we know of Raca. In Sara Raka, poetry embodies and embodies. It's not just writing: it's singing, voice, dance and interventions. It is no coincidence that Sarah Raka works as a seamstress, because this is another way to intervene in the tears of life and try to repair them, even with strange chatter and voices of ancestors:
KHAL AKHAL
SIRI AKHAL
MAJA AKHAL
AKHAL MURT
Stuttering can say more than a concept because it doesn't always capture the depth of pain, suffering and orphanhood. in the rustling aconceptual has the same origin of life, hence its connection with onomatopoeia; although the stammering song comes from further away, for it is a tear that arises from the love of the dead and the ontological orphanhood to which the concept has no difficulty. But, paradoxically, through this tear, like a healing wound, the small light of the memory of the dead returns.
It is necessary to emphasize the grave play on words that is hidden in the title of the collection of poems. Title sister death abodes double meaning. On the one hand, the title alludes to the dead sister. Martha, Martita, Martuha, Martina, Martiniana: flesh from Racha. sister death It can be read as a tribute, an exercise in mourning and a farewell song to the deceased sister. The sister I spent my childhood with. The older sister became a friend, a loving rival and a second mother. As he says in the same poem:
«And when I was in my mother's belly, you talked to me and wanted me. And when I was born, you jumped for joy and loved me as much and deeply as if I were your favorite doll or puppy or popcorn from those who go into the backyard and don't come out.»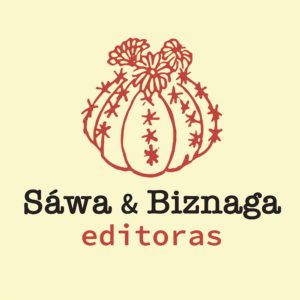 But, on the other hand, and in a song to death itself, to death as a universal condition. In this sense, sister death she associates us with death because we must all be aware that we will die and that we are made of her black blood. Addressing death with the familiar "sister" in the title, Raca strips it of its dark and gloomy aspect. For in this way he humanizes her and takes her by the hand to play with her as in the old days of childhood.
Precisely because death is humanized and softened by the sister's loving memory, in the collection of poems we also find traces of loving humor, irony, rebellion and rage in the face of patriarchal injustices. First, the loving humor:
Ahora que te quiten tu peluca electromagnética
hecha de cables e hilos de colores
que enlazan tus últimos estertores a este mundo,
voy a acicalarte
jugar a los tocados
hacerte trenzas imaginarias.
It seems that sister death It is written from the place that a woman occupies in a patriarchal society, and therefore her view cannot help but be feminist. Of course, this aspect need not be explicitly named as such; it is enough to restore some of his verses:
Ayer mi padre habló con tu hijo y yo le escuché
escondida en la cocina
como buena mujer
Luego me dijo que decirles que te desconecten
es golpearlos doblemente
Entonces
hundí la lengua en la tarja
entre el jabón
y los trastes sucios
Lava también tus manos, Sara
y calla
In another poem he describes a woman lying on bed 13, beaten and raped and hospitalized for 25 days; the poet approaches this brutally abused woman and whispers strong advice. Sarah Raka recounts the following:
El otro día parpadeaba y me arrimé a saludarla.
Quise darle un beso por amor a la vida
pero la gente alrededor me miró con asco.
Acaricié su frente entonces
y le dije al oído:
"Véngate de ellos: sobrevive"
It is no accident that in the face of that structural violence and that conservative and patriarchal mandate that makes women "hundred[a] the tongue in the sink between the soap and the dirty dishes," Raka burst out in rage and rebellion:
¡Perro!
¡Muérete perro, tú y tu perra madre!
¡Los voy a matar, perros!
¡Quiero que se mueran!
¡Son unos perros!
¡No me quieren!
¡Déjenme sola!
¡Váyanse, desaparezcan, no los quiero ver!
¡Malditos perros!
sister death by Sarah Rakka culminates her journey through the underworld of mourning with the final resignation in the face of the inevitability of her sister's death and what she condenses:
porque resististe hasta el cansancio
y una tiene derecho a rendirse
y mandar la vida al carajo…
But resigning does not mean simply passively accepting the inevitability of fate. It's a loving farewell, but charged with rebellion and feminist fury. The resignation sung in the poem is a slow and painful result of mourning. Grief makes possible the re-entry of the dead into life and present memory, while at the same time entering our lives into the community of our dead. In the duel it is supposed, dead and alive, alive and dead, achievement weave — a word dear to Sarah because of her craft — a community of finite, fragile, and transient beings.
*Professor at Metropolitan Autonomous University-C