The teacher's will goes to hundreds of orphaned girls in India
The last will of Matilde, a woman from Barbastro (Spain), directed her assets to go to Manos Unidas, the non-governmental organization of the Catholic Church
This is a love story to 1853 kilometers. And without knowing each other.
Mathilde was a school teacher Barbastro (Spain). He had devoted his whole life to teaching and was concerned to see millions of boys and girls around the world who did not have the opportunity to receive even the smallest education. This problem is huge in countries like Indiafor example.
Before she died, Mathilde believed that what she had gained in her life could help change the lives of others. And so he arranged: he made a joint will. namely he allocated all his assets to support a socio-educational project to include street girls in Varanasi, a city in northern India.
This example is one of many, thank God, that are produced every year. Someone who is dying but fulfills his last wish by looking out for the most disadvantaged. They are love stories… and without knowing each other. A love that in many cases only God sees.
Thousands of orphans and homeless children
In case of Varanasi(in Hindi and better known as Varanasi in Spanish), the city has a high level of poverty which affects thousands of orphaned boys and girls who roam the streets and sleep everywhere. His whole day is spent begging, selling water or soap, cleaning shoes. This situation, and the fact that they have no family to look after them, means that they often fall into crime and drugs, or become victims of mafias who lead them (especially them) into prostitution.
In this context, the health of children is very uncertain. They are often malnourished or infected with diseases that reduce their life expectancy. Child mortality reaches shocking figures.
Manos Unidas, the entity of the Catholic Church, works in many countries around the world. In India it holds girl literacy project in Varanasi. Mathilde's bequest came as a treasure, allowing the work to continue and the fruits to be seen. A reception center has been set up where the girls can live away from danger and are trained to integrate into the formal education system.
effective solution
Solidarity Will is a simple formula that helps change the lives of many people. Like Manos Unidas, there are other non-profit organizations that can be beneficiaries of a solidarity bequest. We all know some entity whose help we have seen: the Church has been a reference model in this sense throughout the ages.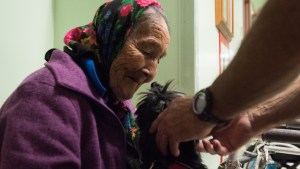 But if you have no direct knowledge of any of these entities and someone is thinking about leaving all or part of their assets to some charity, there is the HazTestamentoSolidario.org platform. Through it you can leave your bequest to the NGO of the Catholic Church.
HazTestamentoSolidario.org brings together 23 entities through which the last will of a person who wants to help others until the last moment of their life and beyond can be channeled.
The pandemic may have marked a before and after in the matter of wills. In 2019 and 2020 there have been a very high number of deaths and many people facing the possibility of dying from covid-19 have raised issues such as making a will. Who do I want to leave my assets to after I die?
Believing in the work of the Church
In the Catholic Church there is always a shortage of hands and resources to meet all the needs that the world presents. Some entities to which the will of solidarity can be addressed can be, for example, Caritas, the Pontifical Missionary Societies and Manos Unidas (the latter through the Make a Solidarity Testament platform).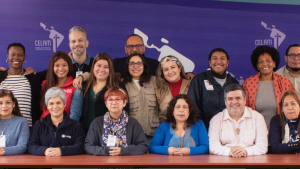 In Spain, in 2021, 33.8 million euros were received through the platform, which were distributed to the entity that decided who made the will. Manos Unidas raised €10.7 million. This is an important factor This Catholic non-governmental organization has been working for more than 60 years, that is, working on verifiable realities, in 60 countries. The trust is greater because it is proven, and anyone who makes a will always wants to give the best possible end to what he has achieved – and certainly maintained – by effort.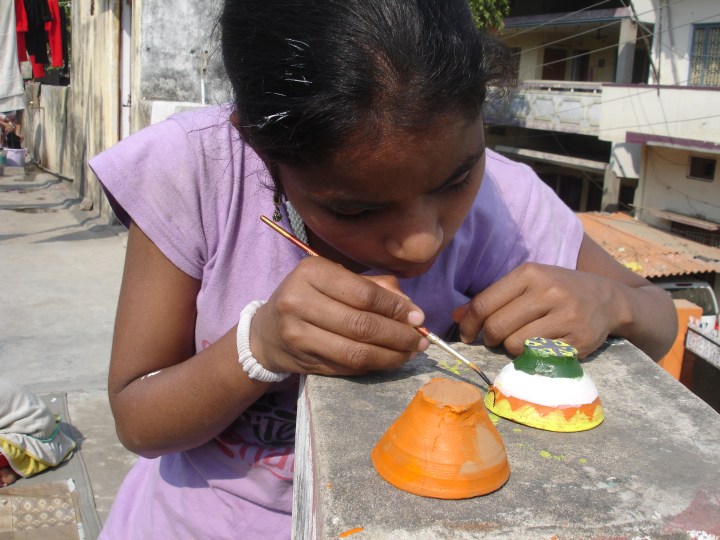 Lourdes Terrace – United Hands
Alberto Mora, The person in charge of inheritance and bequests of Manos Unidas assesses the increase in bequests received in the last year as very positive: "This represents an increase of 140% compared to the €4,616,752 income received by the will of solidarity in 2020."
"The pandemic means that the last few years have been times of great sadness and a lot of loss," explains Mora. And in the midst of this pain, the Spanish showed that despite the circumstances, we continue to show solidarity and empathy to the people who need our support". "And it got to the point where more and more people want to help beyond their lifetime…" says Alberto Mora.
"It is curious – explains Mora – that a large percentage of the people who left us a will in 2021 were not members of Manos Unidas. Sometimes these are people who have collaborated but anonymously, who know about our campaign or our activities, but are not members or do not have a regular contribution, which shows the trust our organization generates in society».
How is a joint will made?
To make a joint will, the citizen only needs to name the NGO as the heir of part of his property or assets. Organizations can receive cash (a percentage of the value of assets or a certain amount); financial securities (shares, investment funds); personal property (jewelry, furniture); and real estate (apartments, houses, land).
"In 2021 at Manos Unidas," Mora reports, "the goods we have received come mainly from securities, real estate, and money, in that order."