A family takes their children around the world before they go blind
A Canadian family embarked on an emotional journey around the world after finding out their children had a rare genetic disease what will happen cause vision loss or decrease over time.
As a result of this illness, the Canadian couple Edith Lemay and Sebastien Pelletier decided that their children should see as much as possible before they lose their sight so they took a trip around the world for their children to see the wonders of the world.
Mine She is the first daughter of the marriage (they have four children). At the age of three, they first noticed that he had vision problems, but it wasn't until a few years later that he was diagnosed with retinitis pigmentosa, a rare genetic disease that causes vision to be lost or reduced over time.
After the birth of Colinwho is currently seven years old, and Laurent, out of five, found they also had the same symptoms and were diagnosed in 2019 with the same disease, which has no cure or effective treatment. in turn Leowho is nine years old, has not been diagnosed with this disease.
"There's nothing you can do, really. We don't know how fast it will go, but we expect it will go completely blind in middle age" explained Lemay, who has been married to Pelletier for 12 years.
After the difficult period of learning the diagnosis, they began to help their children teach them the skills they will need to be independent in life.
But then they had an idea that would change everything: "I thought:I'm not going to show her an elephant in a book, I'm going to take her to see a real elephant. And I will fill your visual memory with the best and most beautiful images I can."
He is blind and has climbed the highest volcano in the world
After this idea, they start thinking about a year-long round-the-world trip with their four children.
"With the diagnosis, we have an urgency. There are great things to do at home, but there's nothing better than travel. Not just the scenery, but the different cultures and people," Pelletier said.
With the savings they had built up plus a large amount of money after the company Pelletier worked for was acquired and since he had stock he got a large amount of money they were able to pay for the trip.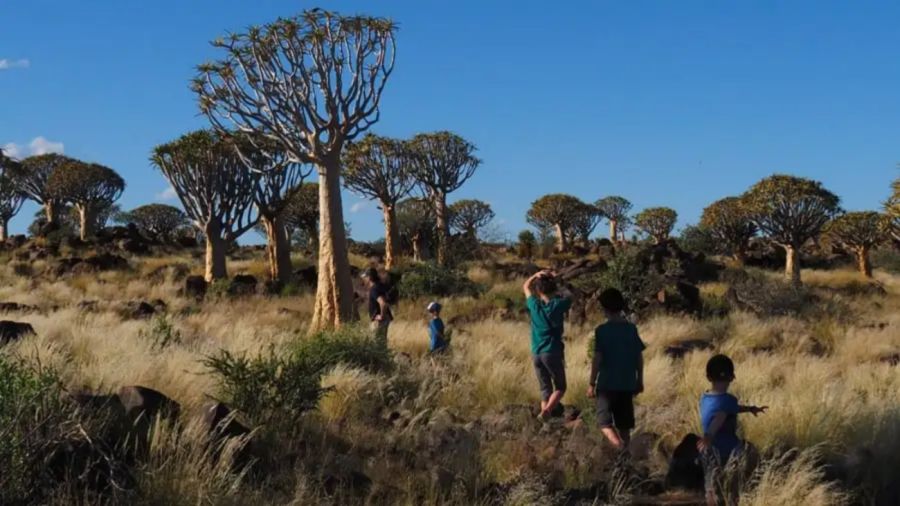 The pandemic has complicated travel
The family's idea was to start traveling in July 2020, go to Russia and spend some time in China. However, the coronavirus pandemic forced everything to be postponed.
They were only able to start the journey in March 2022 when they left Montreal, Canada. "Actually, we started without a route. We had ideas of where we wanted to go, but we planned as we went. Maybe a month in advance," he said.
The holiday list
Mia wanted to ride a horse, Laurent wanted to drink camel juice, and so they decided what they would do on the trip, which began in Namibia, where they observed elephants, zebras and giraffes.
Then they move to Zambia and Tanzania, then to Turkey, where they stay for a month. The journey continued in Mongolia and Indonesia.
"We focus on the sights. We also focus a lot on fauna and flora. We saw amazing animals in Africa, but also in Turkey and other places. So we're trying to get them to see things they wouldn't see at home and have amazing experiences," explains Pelletier.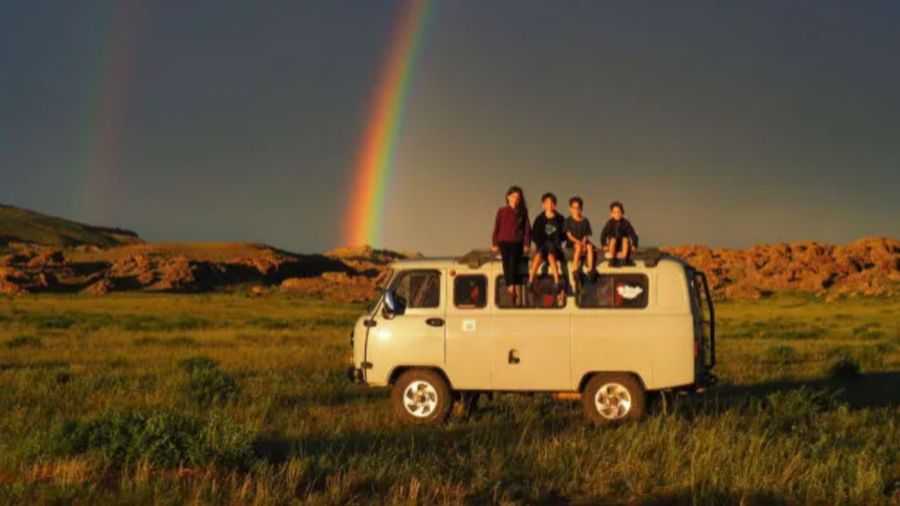 Mia has known about her illness since she was seven (now twelve). However, Colin and Laurent found out only recently. "My little boy asked me, "Mommy, what does it mean to be blind? Shall I drive a car? He is five years old. But little by little he understands what is happening. It was a normal conversation for him. But it was heartbreaking for meLemay said.
"No matter how hard their lives will be, I wanted to show them how lucky they are to have running water at home and to be able to go to school every day with cute, colorful books. We never know what will impress them. We tell ourselves that [pensarán] that something is wonderful and then they see puppies on the street and it's the best thing in their life," adds Lemay.
The family chronicles their journey on social media, both on Facebook and Instagram.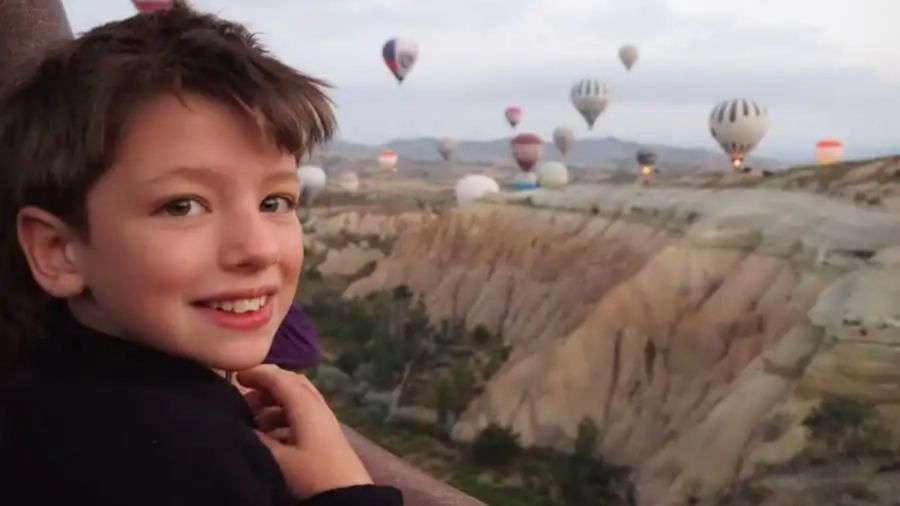 The family plans to return to their home in Quebec next March. "This trip has opened our eyes to so many other things and we really want to enjoy what we have and the people around us. If that can continue when we go back, even in our daily lives, that will be a really nice achievement." Pelletier.
"They are very good together. Above all, in my opinion helps strengthen this bond between them. And I hope that continues in the future so that they can they support each other", said.
"Let's hope that science will find a solution. Fingers crossed for that. But we know it can happen, so we want to make sure our kids are prepared to deal with those challenges," he concluded in encouraging message.
DE