HOW I MET THE KRAFTS, THE MAIN CHARACTERS OF THE FIRE OF LOVE
In the 1960s, my father had the brilliant idea of ​​subscribing to the UNESCO Courier magazine. The only decently informative journal of the humanities, science news, art, archaeology, etc. that could be purchased in Franco's Spain. As a child I read it to myself, especially the articles on volcanism, almost always written by Harun Taziev, a Polish volcanologist, naturalized Belgian and later French. This is where my interest in volcanology and geology began.
Harun Tazief was a promoter of volcanology, a bit of a "superhero", descending into erupting craters, falling into the Afar triangle with hellish temperatures, etc. but his distribution task was through filmed documentaries and some magazine articles. In the 1970s, the difficulty of obtaining these videos led me to look into books, although when I did find them, they were almost all written by Katya and Maurice Craft. These full-color books were very well edited with striking double-page photographs and well-crafted charts and infographics. Some translated into Spanish, others into French original.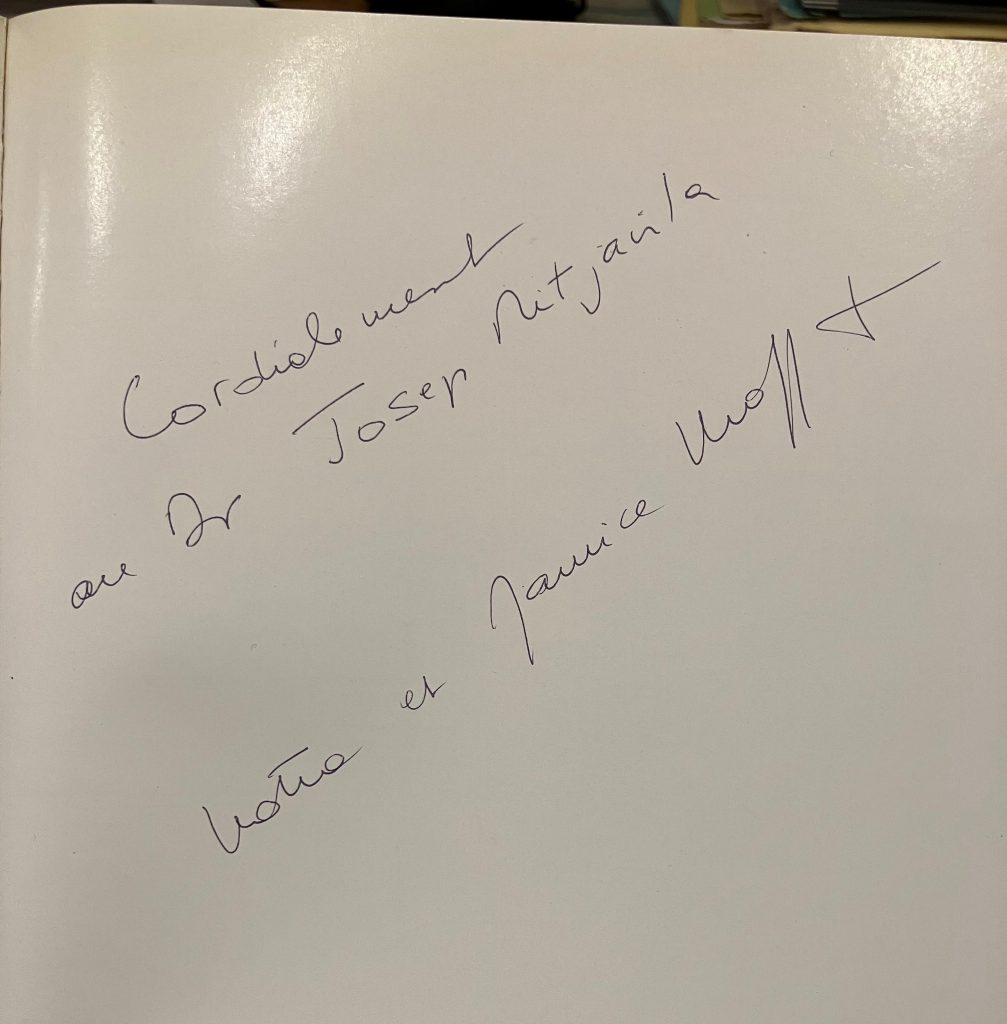 Over the years, I studied my degree in Geological Sciences at the University of Barcelona and was able to fulfill my dream of becoming a volcanologist by doing a PhD on La Caldera de las Cañadas in Tenerife. Thus I became acquainted with the main culprits of my vocation as a volcanologist. In late June early July 1989, the IAVCEI General Assembly was held in Santa Fe, New Mexico, attended by the volcanology group of the Jaume Almera Institute of CSIC (now known as GEO3BCN). There I met the Kraft couple. We had a few moments to discuss aspects of volcanology, of popular science, especially with Morris, I even bought his latest book, which he kindly dedicated to me. In addition to the talks and symposia, these conventions are known to have pre- and post-convention field trips, but also an intra-convention field trip that was more recreational and cultural than scholarly even for those accompanying the congressmen. In the group on this excursion I took Maurice Craft as a "partner". We took the same pictures of the rattlesnake we found in the New Mexico desert, shared a seat on the boat we went rafting on the Rio Grande with, had time to talk with. He told me that they are planning a museum of volcanic "souvenirs" with the objects they have collected from all over the world related to volcanoes. By this time I had also started my collection of volcano-related "things": coffee, stamps, napkins, pumice soaps, coins and bills, postcards, beer cans, t-shirts, hats, etc.
What we talked about the most was how some great professors and teachers present at the convention mocked and commented that Maurice and Katya were not real scientists and that they had contributed nothing or very little to science. He told me that he believed that they had not made any great discoveries or new theories, but that they had explained to the general public what volcanoes were. A job that looks easy, but isn't. You have to know how to explain complex concepts in "normal" words, he told me, and find the best picture or graphic of that aspect that doesn't need to be captioned with big numbers to explain it. It was their job to spread the science that even though it wasn't them, it was Tazieff, that was what opened the doors to volcanology for me.
We also talked about Tazieff, who he told me was more of an adventurer, a climber, a reckless driver, and that he, Maurice, couldn't do it because he was a little overweight, which he himself laughed at, he said, get on the rafting rubber boat "if I go up I sink". The problem was that although they were not as reckless as Tazieff, two years later a pyroclastic flow from the Unzen volcano (Japan) ended their lives.
I remember talking to Morris, his books, his dedication and Morris' slide in the rafting boat.
Dr. Josep Maria Mityavila