In the tangle of tar, concrete and city traffic, it is sometimes difficult to find a quiet green space large enough to have a significant presence of biodiversity. Urban life also brings with it one of the issues that has been focused on the most with the climate crisis: pollution —not only environmental, but also acoustic or light—.
According to a study published in 2021 by Harvard University, in collaboration with Birmingham, Leicester and London College, the cause of one in five deaths worldwide is directly related to air pollution caused by the burning of fossil fuels.
The non-governmental organization "Greenpeace" received the data for Spain and concluded that in our country pollution kills more than 45,000 people every year. Other research published in the scientific journal Environmental study showed that across the planet, almost 10 million people die each year due to airborne particles left by pollution and burning vegetation in fires.
[Imagina una ciudad donde todo esté a 15 minutos de casa a pie: así es el futuro de la planificación urbana]
Integrate nature and cities
In the midst of the battle to make cities more livable and sustainable, the concept has resurfaced in recent years biophiliawhich has existed for several decades, but which may be one of the keys to making nature in cities more than Park scattered and tree-lined avenues.
The 1970s had just begun when German-American psychoanalyst Erich Fromm coined it in his book The anatomy of human destructiveness, but in the mid-1980s biologist Edward O. Wilson popularized and expanded the term. The main idea was that regardless of cultural differences, people all over the world seem to share common closeness with natureas we evolved with it and depend on it to survive.
From this idea was born the biophilic current in architecture, which aims to inclusion of nature in urban planning, architecture and spatial distribution in urban centers. In this way, biophilic cities are those concerned with protecting, restoring and favoring the expansion of nature, fostering deep connections and daily contact of their inhabitants with the natural world.
[Arquitectura del mañana: arquitectura regenerativa]
The biophilic urbanism brings new perspectives on how natural ecosystems should be integrated into the fabric of cities. This perspective can be an entrance to the integration of nature in the design of streets and in the distribution of the urban plan, benefiting and promoting different functions such as economic (new places for recreation), ecological (more green spaces) or social (more place to rest outside the home ).
Barcelona's superblocks
In Spain, one of the most paradigmatic examples of biophilia applied to the urban environment is found in Barcelona and the superblock project. Basically, the idea is to change the city plan in some areas to eliminate traffic — and therefore pollution — and introduce green spaces. The first test was carried out a few years ago in the district of Poblenou and shortly afterwards others were installed in Horta or Sant Antoni.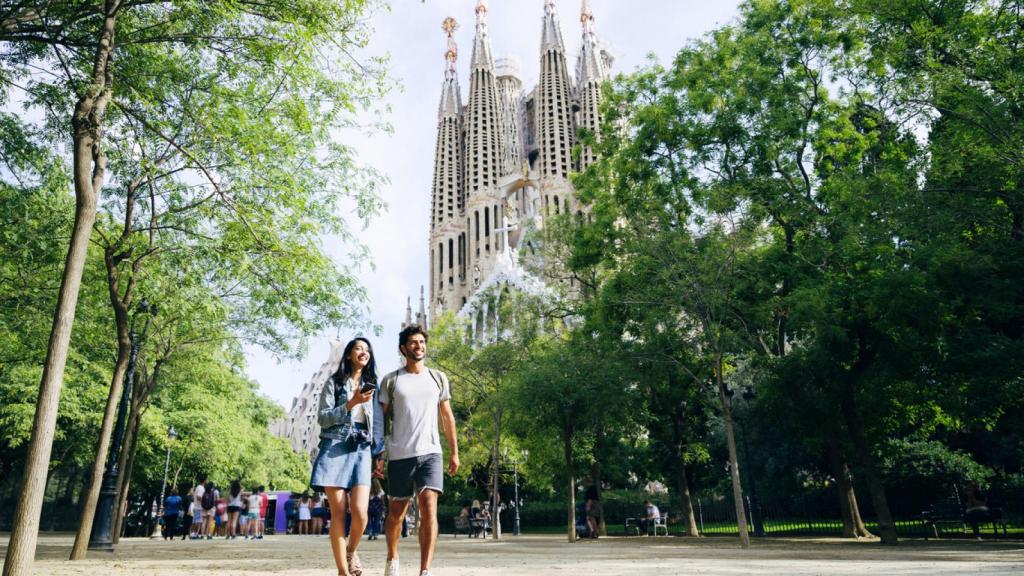 Superblocks are four unified conventional blocks whose streets have been removed from traffic to install parks, pedestrian areas and games. The rest of the perimeter becomes a giant block (almost 20,000 square meters) reserved almost exclusively for pedestrians.
energy saving at home
Incorporating natural elements into the urban environment can have huge benefits for health, the environment, the economy and the development of cities in the long term.
According to a National Taiwan University study, exposure to biophilic urban spaces is extremely beneficial for mental health, as it promotes positive emotions, reduces stress and improves cognitive functioning. It also allows citizens to participate in physical activities without being exposed to air pollutants.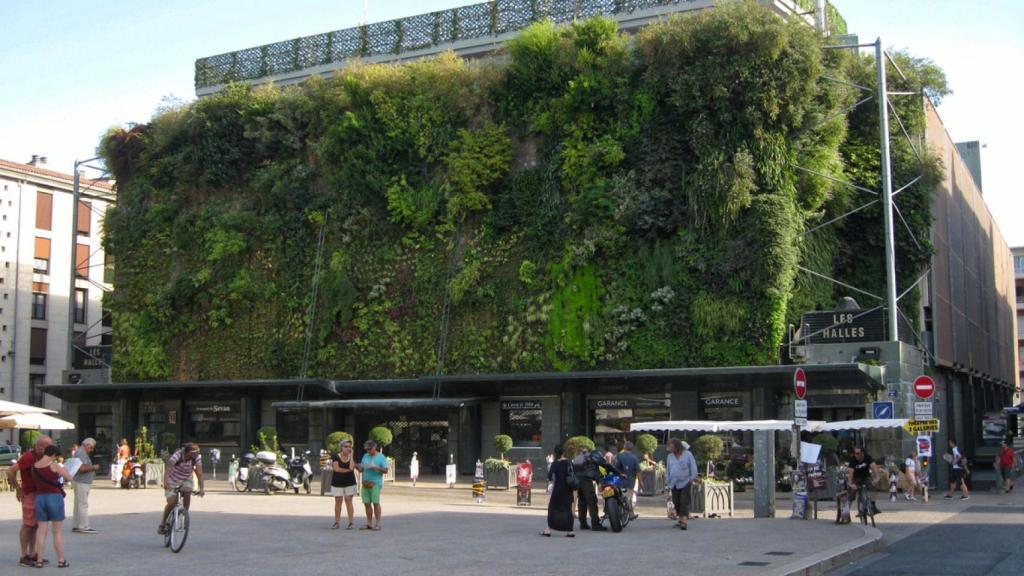 Biophilic environments also help save energy. For example, the "green walls" or "dwelling" of buildings (vertical structures covered with vegetation) can be very effective thermal and acoustic regulators that help to significantly reduce heat loss, i.e. less energy is needed to heat homes in winter.
From an environmental perspective, biophilic designs and urban environments also help conservation of biodiversity. In many cities, animal and plant species suffer severe losses, but biophilic urban environments offer refuge to endemic nature, providing food, shelter, breeding grounds and easy movement for wild animals.
Follow the topics that interest you