The alleged unrecognized son that Shakira and a Colombian actor had: today he is blackmailing them
lately, Shakira's affair with actor Santiago Alarcon was revealed. This is due to the fact that they will both be blackmailed by an entity claiming to be their son, then an alleged relationship they had when the singer was 15 and the actor was 12. A fact that the Colombian publicly denounced recently.
"This is a public complaint because I am a victim of harassment, workplace misconduct and extortion. For a young man, whose name I will leave out at the recommendation of the lawyer, but in this video we will refer to him as "the boy". I tell you, this case has several details that make this absurd", This is how Santiago progressed the case.
The actor then added, "It turns out that about three or four years ago, I got a message on Instagram from a young man, this "boy," who said, "Hi dad, I'm your son.", and I "okay". And then he said: "It's true, you abandoned me and my mother told me", said my adoptive mother. Me too, "okay"'.
This is constant harassment of the "boy" to the actor
However, the "boy" did not give up. "When he saw that he wasn't giving a ball, he started texting everyone he saw with me in a picture. Colleagues or friends, family… And well, many of them called me worried (…) Seeing that none of us gave him the ball, then decided to go into the media", he claims.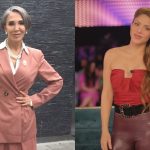 "The Boy" went to RCN, Caracol and Canal Uno. "And of course, because many heard it, because it seems like attractive news. A bomb. Of course, but after listening to him and talking to him, they realized that the boy was not mixing one idea with another.that his narrative is disjointed, that he has no idea what he is saying. So they ignored him.' he counted.
After the media met with this topic, they told Santiago the following: ""The boy" is not good. Be careful with this because it can cause you a problem". Before that, the Colombian actor continued to ignore him, for which "the boy" decided to file a guardianship against Alarcon.
"Guardianship is apparently denied. It was declared inadmissible, I think it's called, because that is the setting for this type of complaint. The thing is, this "boy" kept sending messages. He was sending me all over the place, I blocked his accounts and appeared with another one. They even put my last name in many. And the mother's. Because they can't imagine who he thinks the mother is"He pointed to it.
Shakira is supposed to be his mother
A time came when this "boy" came to visit him in his country. "He lives in Canada and I recently received a message that he is coming to see me. Who came to Colombia. Me too: "Okay". And it turns out that not too long ago, two or three weeks ago, I was at the National Theater rehearsing and just when I left someone from the reception stopped me and said "don't go out"he said.
"I have to admit he wasn't aggressive at all and told me he needed to talk to me in private. I took him to a place where my colleagues could see me because, I swear, I panicked, I was scared, and I thought he was going to do something to me"He added about it.
Santiago later told what this subject wanted from him. "The boy assures that I gave him up for adoption in 1992 when I was 12 years old.. Imagine me at 12 giving him up for adoption and that's the case with what I told you about blackmail, because he asked me for 835 million pesoshe announced.
But the most shocking thing comes at the end, as it is then that the Colombian singer is mentioned as the alleged mother of the boy. "It turns out that he assures that his mother, you will not believe me and I am ashamed to name her, but it is time to name her so that you can see the absurdity of the story, this is Shakira. This is something very crazyhe finished.
It is worth limiting that in 1992, besides Santiago Alarcon being 12 years old, Shakira was 15. Both involved have not mentioned whether they were indeed romantically involved years ago. What if the two artists have children of their ownwith which they often appear in photos in which they look happy.