Fernando Alonso and his bold offer to Aston Martin: "It would be nice to be in a James Bond film, I hope it comes out"
Fernando Alonso is one of the most experienced drivers in Formula 1. The Asturian, winner of two world championship titles, can boast of many years of experience which has served him, among other things, to earn the respect of the other members of the "Big Circus".
In Spain he obviously became a mass phenomenon after lifting the two world titles in 2005 and 2006 which he values ​​in his file. From that moment on, the talent from Oviedo flooded the screens of millions of viewers and Formula 1 took center stage in the country.
Nowadays, The two-time Spanish world champion provides his services at Alpine, from Renaultthe team with which he achieved the greatest successes of his sporting life and with which he decided to return in 2021 to try to position himself in the media spotlight and compete for victories.
Editors' Choice
Read more | Fernando Alonso and his viral giggle on the radio when he was told he was ahead of Esteban Ocon
It was not the case after two years with the French and sharing a team with Frenchman Esteban Ocon, Fernando Alonso will bid farewell to Alpine to join Aston Martin's ambitious project, whose owner Laurence Stroll has invested significant sums of money.
After the Dutch GP and on the eve of the Italian GP, ​​the Asturian pilot shared on Instagram, hand in hand with Finetwork, a direct link with his followers in which he answered the questions that his fans asked him and that Fernando Alonso answered with simplicity and sincerity.
Fernando Alonso on 'The Mission' after 'The Plan': 'We'll have to believe'
Fernando Alonso directly answered, albeit to a lesser extent, questions related to Aston Martin. After "The Plan" by Alpine, The "mission" created by social networksarrives in an Aston Martin, something the man from Oviedo took as a joke.
"Let's not start again that there were already enough problems with 'El Plan' last year and I've already seen "The Mission" in some places. It's always something that is created on social media and I try to follow what you point out. If it has to be "The Mission", then "The Mission".
In this sense, the two-time Spanish world champion made a bold offer to his 2023 team to appear in the world of cinema hand in hand with none other than James Bond, who is closely associated with the British factory.
"It would be cool to be in a James Bond movienow that I'm in Aston Martin, for the future, now that I'm in the team, as a special agent with Aston Martin, out there on the streets, shooting a scene… I'd be excited, I hope it comes out.
At any rate, the Spaniard later responded more seriously and He spoke in detail about the expectations he has for 2023 and how it works in Formula 1, the possibility of making a surprise during the entire world championship.
Read more | Lance Stroll and his welcome message to Fernando Alonso after the Asturian signs for Aston Martin
"You have to believe, there's nothing else. In F1 what happens is that when the year starts you are in a position and you will more or less finish the year in that positionIt's not like tennis, where there are surprises every now and then, or football, where a small team can beat a big one."
"In Formula 1, everything is too precise and mathematical, and the moments of surprise are few. That's the big problem: that you can create an illusion and you can have an illusion yourself and start at the top one year, but then in the 24 races it's very monotonous… You'll always do the same thing, it can be frustrating for the fan".
"I am convinced that we will do a good job. They have all the necessary resources, they have the necessary investment, the talent, they have hired number one engineers at Red Bull and Mercedes… They started badly this year, but a lot of times a bad start gives you that spark of wanting to change things quickly. I think we're going to try to turn it into that spark and turn it around. I am confident".
Fernando Alonso: "If a car stops in front of you, you look"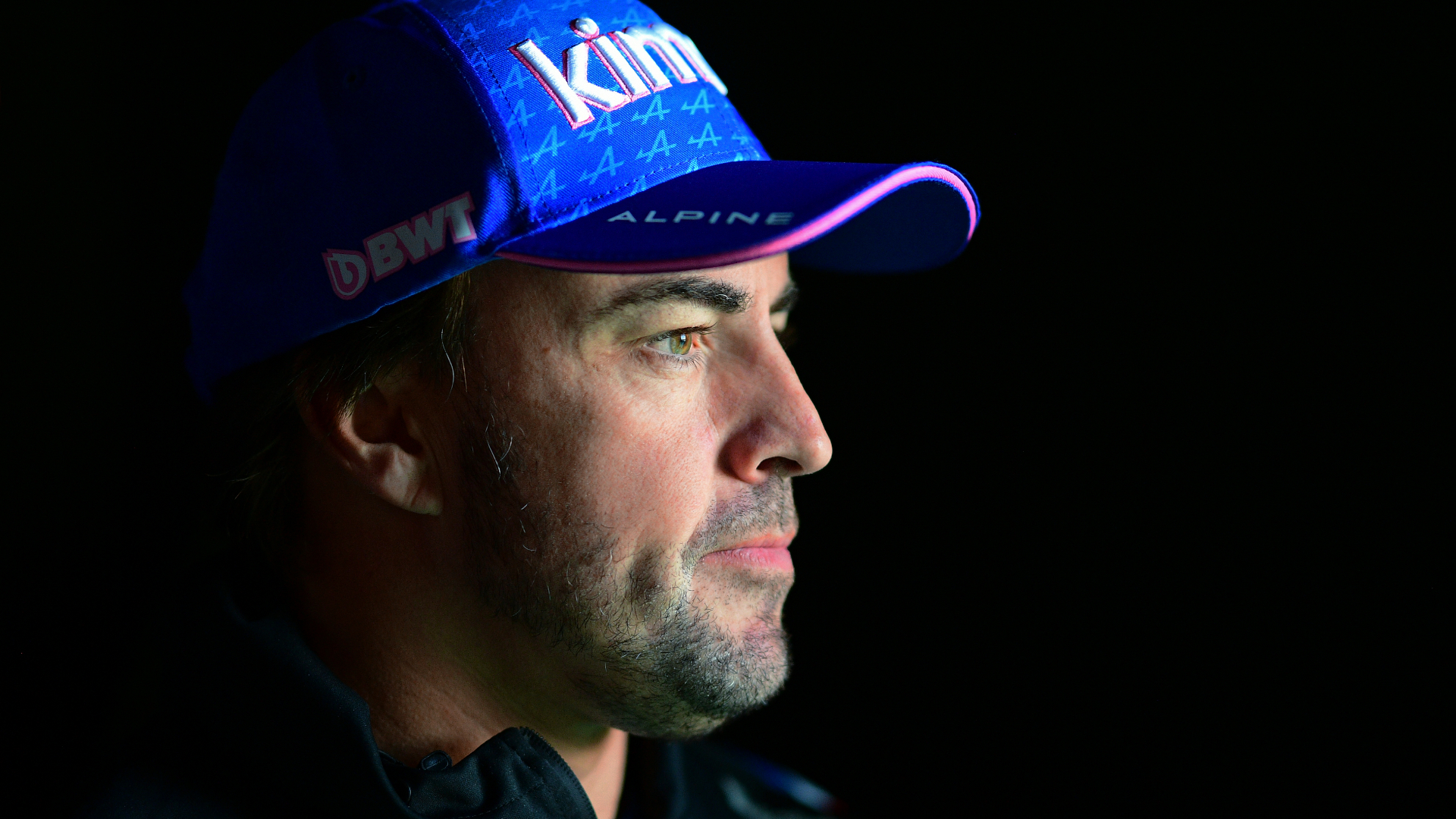 Fernando Alonso's viral image stopped very close to Max Verstappen's Red Bull the contemplation of the single-seater of the current F1 world champion did not go unnoticed in the aforementioned direct. Questioned by him, the Asturian explained what it was due to.
"Sometimes we do it when the race is over. If you are looking at a car in front of you, then you have listened to the engineers… If it matches, you are looking at it, but from a totally amateur point of view and without knowing what you are looking at. Sometimes you do."
"In the next races I will always get closer to Aston Martinlook at the seat, the belts they use, the thickness of the steering wheel to see how close or far it is… The comfort and convenience stuff is more than the performance, that's what the pilot can influence a little bit " .
Read more | Fernando Alonso explains the reason for his inspiration in Carlos Sainz's father: "I have enough rope for a while"
Also, he had words of praise for the Dutchwith whom he maintains a close relationship and whose merits he highlighted as a Formula 1 driver.
"Verstappen is an excellent driver and aside from Carlos, he's the one I get along with best on the gridiron. We travel a lot together and that makes that bond a little bit stronger."
"My relationship with Alpine is perfect"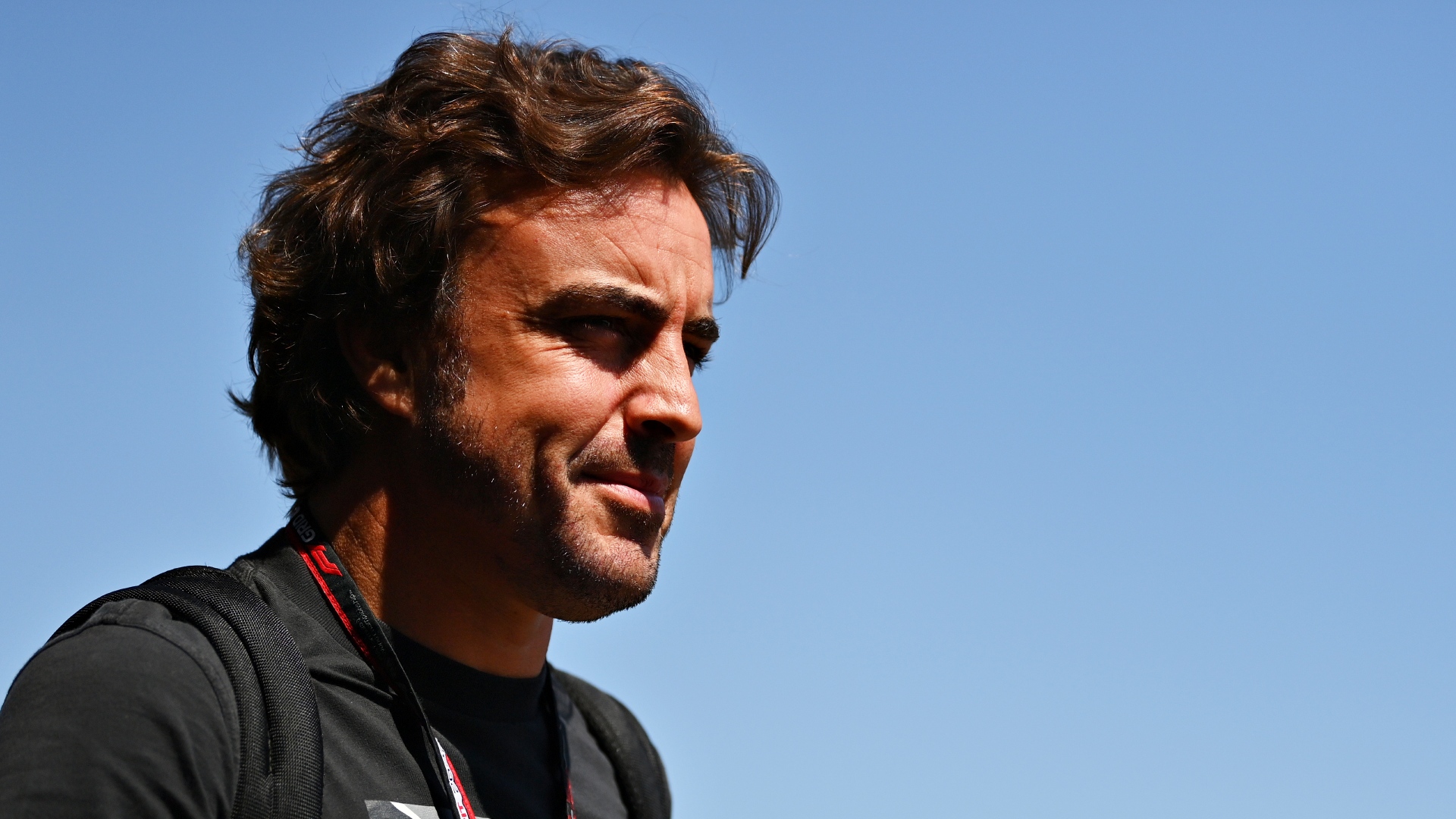 To questions from fans, Fernando Alonso clearly answered at what point his relationship with Alpine is after his signing with Aston Martin for the 2023 F1 World Championship was announced, in which the Spaniard will share a team with Lance Stroll.
Read more | Fernando Alonso opens up to DAZN, explaining why he decided to sign with Aston Martin and leave Alpine
In this sense, the Spanish two-time world champion banished old ghosts and defended the France teamwith which he lifted the two world championship titles that he has on his record and with which he is closely associated.
"My relationship with Alpine is perfect, no problem. I've always said that. For me it was and will be my family and what Renault and I have achieved together will be part of our history whether we like it or not. For me Renault will always be a part of me and for Renault Alonso will always be a part of them after winning the World Championship."
"This is a group of extraordinary people, and you see every weekend that we are full. Nothing has changed. We will arrive in Abu Dhabi full force and starting on Monday in Abu Dhabi, we will take different paths, but always with respect and love."