A Plague Tale: Requiem First Impressions: Love, Survival and Devastation
For many, the release of A Plague Tale: Innocence in 2019 went completely unnoticed, and it wasn't until some critics and video game "experts" began to savor it that it began to gain some notoriety. Deserved fame and greatly increased by its subsequent release on Xbox Game Pass or the countless times Epic Games offered it for free. All this has contributed to the fact that thousands of players have discovered a plot of action, stealth and mixed feelings in a beautiful and sad story of two brothers in the middle of the 14th century.
Maybe I exaggerated a bit with the first part and now I will tell you the typical cliché "you don't know what you're missing"; as in this is a clear example of it. While it's true that at the time the studio wasn't particularly big for this type of project, nor did they have the necessary resources, they managed to send us a double-A that three years later continues to give us a lot to talk about and good. eye! It's not a new studio, far from it, but you have to admit that A Plague Tale: Innocence helped a lot in making Asobo what it is today.
In just over a month, we'll get the second installment, titled A Plague Tale: Requiem, which the story of Amicia and Ugo will continue, some brothers already hardened in flight from such dangers as the Inquisition, hundreds of soldiers or the plague itself. We have to take this into account, there is a clear evolution of the characters, more experienced, older. In just over a week, I've had the pleasure of playing two full episodes of A Plague Tale: Requiem, specifically 6 and 7. So today I'm here to tell you about the major new and improved; besides giving you my first impressions of one of the greats of 2022.
Continuous yet evolved gameplay
As you can imagine, I'll be focusing on what I saw during episode 6 and 7, but that doesn't mean that there are mechanics that are unfamiliar to me or that the gameplay undergoes certain changes depending on the region or episode. Having said that, make it clear that the gameplay is very similar to what's been seen so far, indeed the gameplay we've been shown these months reflects it as it is. A much more polished and "perfectionist" system. Among the novelties we find our friends, the rats, they will no longer be a problem, on the contrary, they will be Hugo's friends; Well, sometimes. Our little brother can now find out the location of our enemies Thanks to the perception of these cheese lovers, a mechanic that will help us think and improve our strategies, besides saving us more than one unnecessary fear.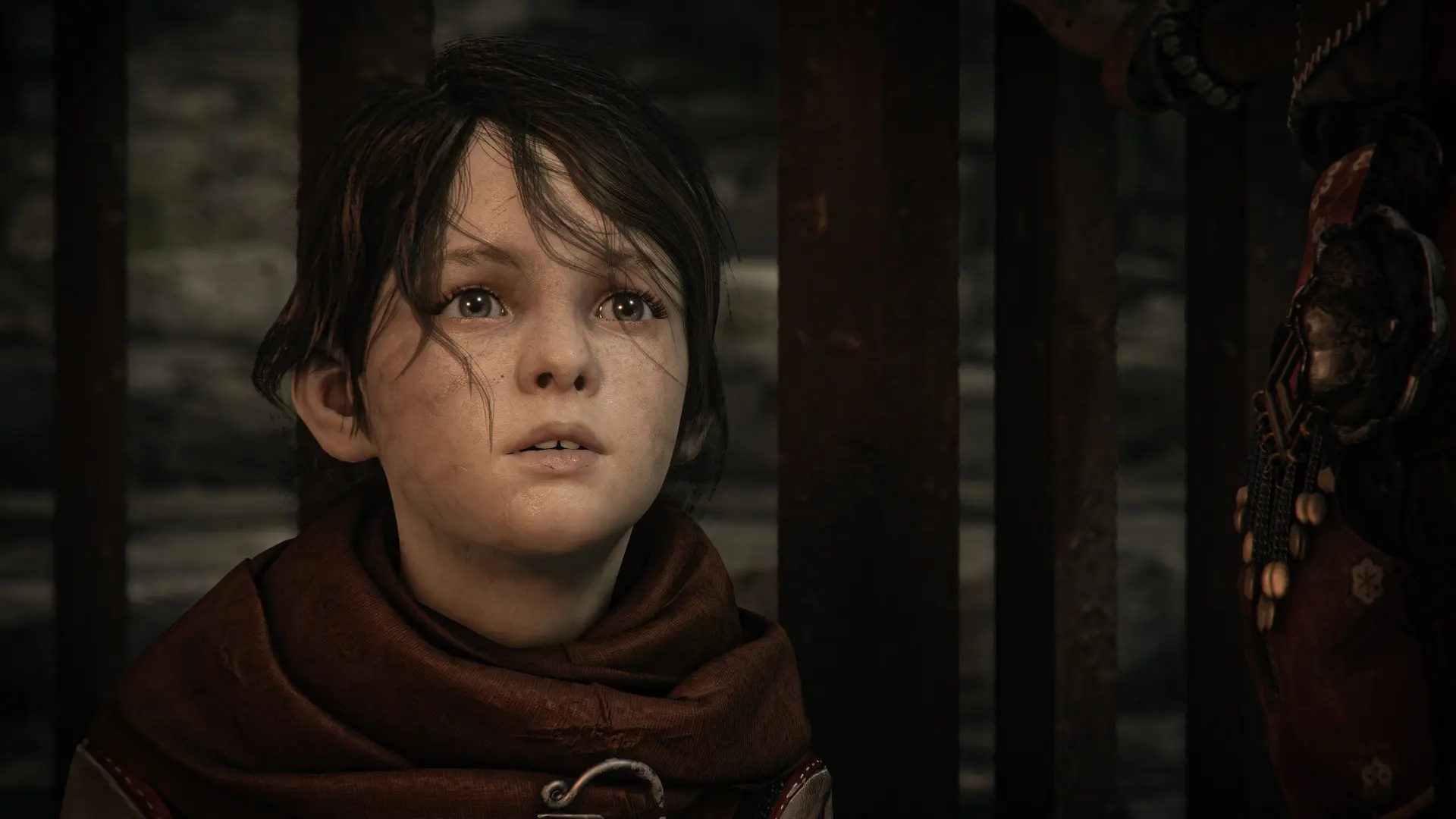 Then we have predictable improvements or additions like better AI, new items, new weapons and tools for Amicia, etc. One more thing, although not directly related to its gameplay, it will be localized and dubbed in Spanish, which will immerse us even more in this exciting story that continues the legacy of its predecessor. Unfortunately, the version I have is only translated, but with English voices. Excellent dubbing, it must also be said.
A desolate world with fluidity issues
Once again, we will find ourselves in a detailed world where even the wheel of a handcart is designed with care. At the same time, it reflects the decadence of war, the malaise and weariness of its population; the deterioration of a once prosperous land. Coming to the new generation has its advantages, higher graphic quality and resolution, smaller loading screens and a long list of improvements compared to the previous version. However, the PC version – which was where I played – has serious optimization issues, crashes and bugs something rare. Before you say "your computer will be a potato", I assure you it is not. As some fellow writers would say, I miss FPS. Summarizing a lot of its features, I'll tell you that I have an AMD Ryzen 7 3700x processor and an AMD Radeon RX 6900 XT 16GB graphics card.
I'd like to think that this is a temporary thing, a beta with the latest "stable" version so far, and that it will be flawless at launch. Note that I played it two months after its launch, much needed time to close fringes and optimize the game. So I wouldn't worry about their technical side at all, I think they can offer us something spectacular.
conclusion
A Plague Tale: Requiem draws paths again focuses on the story, but without stopping to evolve in its gameplay and technical section. A sublime artistic and graphic style and a setting that perfectly conveys the agony, the poverty, the fatigue… all caused by the 100-year war and the plague. It may seem silly to you, but it's just as important as creating character. What good is a world without life? No feeling.
Finally, highlight the new and interesting tools for both characters, mainly weapons in Amicia's case and "sensory" skills in Hugo's case. An excellent combination that will give us new strategies and more battles, but without abandoning the stealth that is so characteristic of A Plague Tale.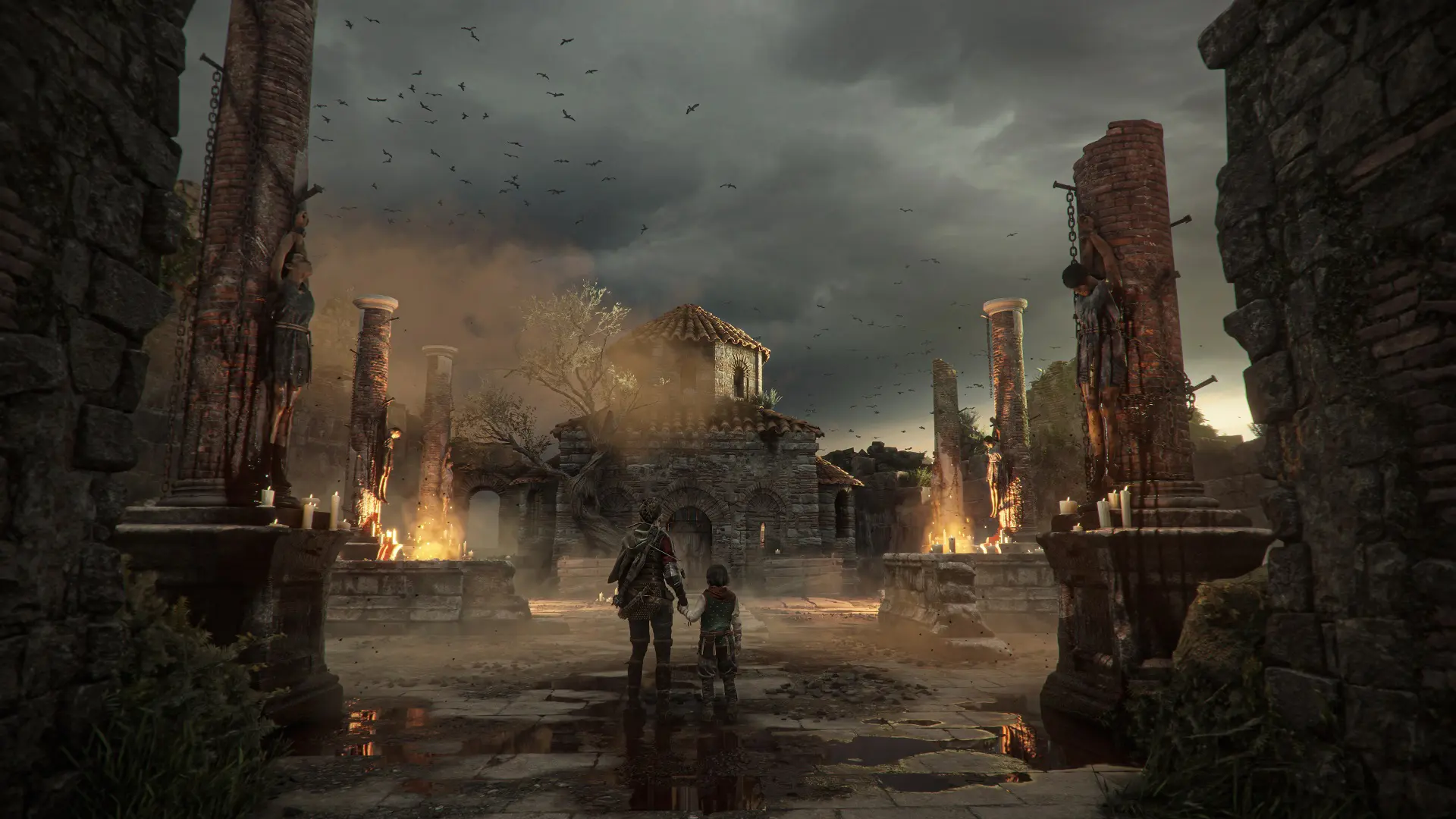 We look forward to the release date getting closer to see all the development completed and get back into the lives of the two brothers.