Mother Teresa: The love that hurts never dies.
Mother Teresa of Calcutta passed away. Today there is less light on Earth, it was heard from the illuminated screen, in the press hall of the National Congress, in Buenos Aires. The phrase, uttered on September 5, 1997, took the breath away for a moment in this field, made up for the most part of atheist, secular and even avowedly anti-Catholic journalists. It was obvious that beyond any belief and even any pure and rigid ideology, the world had lost much of its hidden luster with him.
At the time, he was covering the legislative activities of Porter TV; and in this environment, still hidden by the loggias, sorrow took possession of not a few hearts. In any case, there was no shortage of Marxists who said: She was a counter-revolutionary. The poor must be encouraged with anti-capitalist hatred of the revolution. It is known that the worse the better; who does not hesitate to destroy people, for the hypothetical and impossible triumph of a crazy idea
I was going back to the Church; after adolescence and very early youth, rebellious and anti-clerical. I still had a long way to go to understand my vocation and enter the Seminary. In any case, the figure of Mother Teresa had survived the rebellions of my heart; and this was largely due to a dear great-aunt, Angelita, who, although the dear nun was not world-famous, knew her work perfectly and was responsible for its dissemination. A lifelong and indefatigable reader, long before the Nobel Prize in 1979, she spoke passionately to her great-nephews about the diminutive yet gigantic nun.
Upon entering the seminary in 2004, I had the honor – as part of my studies – to collaborate with his Daughters, the Missionaries of Charity, at Casa Don de María (for women with mental disabilities), in Becar, San Isidro. And thus to know in depth his life, his work and his charisma. Like wood, like fever, we say in these latitudes; in relation to the imprint that good parents leave on their children. And, by the way, this is something that is noticeable in all the homes of the Congregation. His chapels, in the words of Lord Thirsty, next to the Cross, are authentic sanctuaries of peace and love; in the midst of human pain, which finds its meaning only from the Crucified.
I was able to verify, again and again, the admirable silent devotion of the nuns; always away from microphones and screens. Every morning they get up at 4:40; and since then they have, on their knees before the Most Holy, their first meeting with their Divine Spouse. There they are filled with the Love of their lives; that we may serve him then among the poorest of the poor. And as their Holy Foundress taught them, they are very clear that they are not social workers, but rather do it for Jesus. Thus, for not fitting into secular parameters, even less partisans; for being beyond all prejudice and for creating a liberating, Christian and ideology-free option for the poor, they have won admirers and detractors alike. Like Mother Teresa; that he has had throughout the world charitable souls who have endeavored to co-operate with his work, and fierce assailants who have tried—and are still trying—to tarnish it with all sorts of calumnies. There is no saint without the Cross; nor, of course, a Cross without light And Christ Himself warned us: If the world hates you, know that it first hated Me. If you were of the world, the world would love you as its own. But because you are not of the world, but I have chosen you and brought you out of it, the world hates you (John 15, 18-19).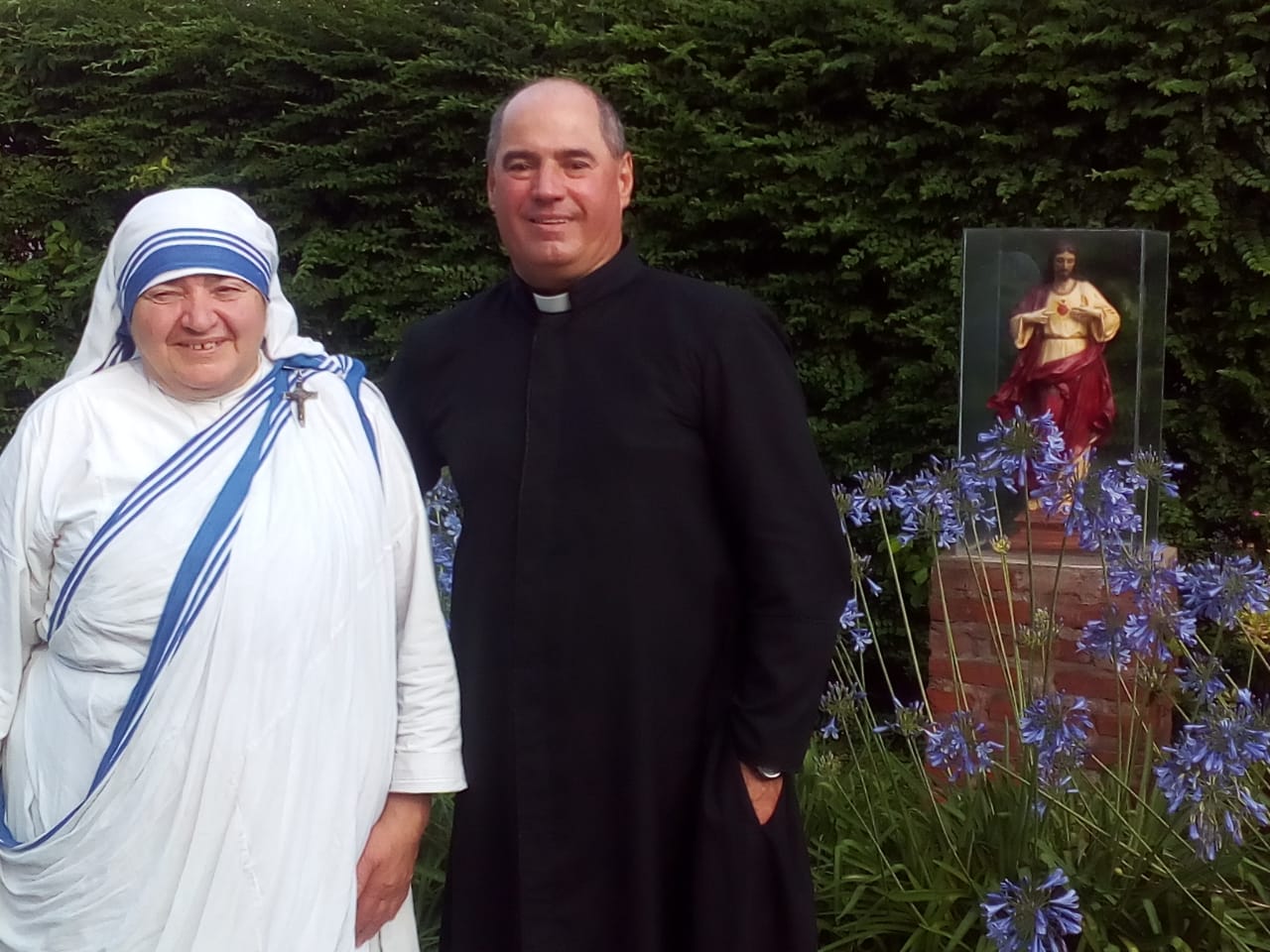 Twenty-five years after her departure to heaven, the little nun is one of the beacons of the Church in this Third Millennium that we are beginning; threatened by atheistic, anti-life, anti-family and anti-poor globalism. There are many good books about her. Particularly recommended is Come, Be My Light, by Father Brian Kolodiychuk, MC; in which its aridity of several decades is also considered. All your expressions, by the way, touch me. But one in particular is my favorite; to paint her entire body and to be, by extension, a clear synthesis of every initiate: My blood and ancestry are Albanian, but I am an Indian citizen. I am a Catholic nun. By profession I belong to the whole world. And by heart I belong entirely to the Heart of Jesus. Of course it is: only by belonging entirely to the Heart of Jesus, from it, can we do great works for God.
Together with Saint John Paul II, in the second half of the 20th century, he represented an authentic model of holiness; very close and accessible. The footage of the two, now adults and with obvious motor problems, preserved in the media and networks; and that, nevertheless, they did not hesitate to travel great distances to meet each other, are an example of how the Lord calls us always to come out of ourselves and go in search of those who need us. Both teach us that what we do for Jesus will never be much (see Matthew 25, 31-46) for the poorest. And this, as the beloved Polish Pope said when he opened the Critas refectory in Rome: The man who suffers belongs to us.
Our admired nun is the exact synthesis of how to live a Christian life without complexes; nourished by the Eucharist and the sacraments; witnessed in worship and proclaimed not only in words but also with the strong message of facts. The fruit of silence, he said, is prayer; the fruit of prayer is faith; The fruit of faith is love; The fruit of love is service; and the fruit of service is peace. The long-awaited peace, it seems, comes to us only from the Prince of Peace; and not on fragile consensus and agreements of the powerful, which are only an occasion for ever more bloody wars.
Thank you, our God, for giving us Mother Teresa for 87 fruitful years! And thank you, dear Mother Teresa, that even from your dark night you brought us a good part of the Light of the Earth! This Sunday, the 4th, together with your dear daughters –whom you taught so much love for the Church and especially for the priests-; and of boys and adults, with very serious illnesses, whom they have saved from the street, to celebrate the holy Mass for the conclusion of your Novena. Do not cease to intercede for us; so that the vocations of the missionaries of charity multiply and, of course, of the priesthood. Yes, he taught us in time and out of time (2 Tim. 4, 2) that true love loves until it hurts. Following the example of our Lord Jesus Christ, the Good News of the Father; who never dies. And this Resurrects at every moment in all those who, for this globalism without God, are one-time
+ Pater Christian Via
Cambaceres, Tuesday, August 30, 2022
Saint Rose of Lima, virgin.
America's First Flower of Holiness.-