George Sand, censored writer
Georges Sand (1804-1876) was the pen name of Auror Dupin, a famous French writer whose life and work were involved in many controversies. Sand, of aristocratic descent on his father's side, grew up with his grandmother in a château in Noign, in the county of Berry, in central France.
She married at eighteen to the Baron de Dudevant, but after eight years they separated and moved to Paris, where she settled with her son in a modest house. Chamber of Bonn (a room with sloping ceilings intended for service staff from bourgeois families). It was there, thanks to his talent, persistence and contacts, that he managed to create a name with French letters that continues to this day.
A free and censored woman
George Sand was a free spirit who questioned norms and who dressed as a man in a masculine context. He is associated with writers such as Honoré de Balzac and Gustave Flaubert, the painter Eugene Delacroix or the composer Ferenc Liszt. An independent and liberated woman, she was the mistress of, among others, Alfred de Musset, Prosper Mérimée and Frédéric Chopin. She personifies a model of the emancipated woman: she is critical of marriage and the traditional family, has anti-clerical ideas and sympathizes with socialism.
Because of his unconventional life choices, George Sand's work is included in Index of Prohibited Books from the Vatican in 1863, thirteen years before her death, when she was still active as a writer. The Index it aimed to preserve Catholic orthodoxy and primarily collected titles of religious treatises. However, in the 19th century it was considered that the narrative could be harmful and that it posed a threat to the Catholic model of life, so they entered Index numerous novels, including many works by George Sand.
During his lifetime, Sand became a public figure, slandered by many parties, but with a large mass of readers and admirers. He bequeathed us more than seventy novels, plays, short stories and magazine articles. More than twenty-five thousand handwritten letters have also been preserved, presenting an interesting portrait of his time.
Sand in Spain
Interest in the work of this writer in Spain was immediate. Four years after his literary debut in France, his first novel has already been translated into Spanish, Leonie Leone. Before the Civil War, about fifty of his works were already in circulation.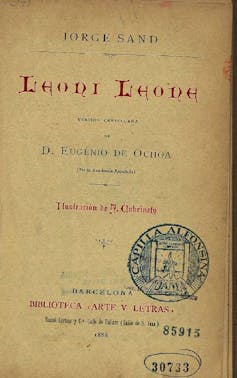 During the Franco regime, the reception of the author was strongly conditioned by the scandals in which she was involved during her life and by the sharp rejection of her figure and her legacy by the Catholic Church. The sand represented all that the strict morality of national Catholicism condemned.
At that time, any text that wanted to be published had to be submitted and reviewed without exception by Francoist "readers". They decide whether to allow the book to be published as it is, whether to make edits and modifications, or to refuse and prohibit publication.
The censors automatically rejected many of Sand's works because they were included in the Index in the 19th century, which shows that moral criteria have not evolved in a hundred years. Thus requests for Indiana Y She and he and probably anticipating the refusal, permission was not even sought to translate the most anti-clerical or socialist-tinged texts.
Your stay Mallorca
Sand's most successful novel in Spain is Winter in Mallorca, reprinted more than forty times in eight different translations. In it he recounts his stay on the island between 1838 and 1839 with his children Maurice and Solange and his partner Frédéric Chopin.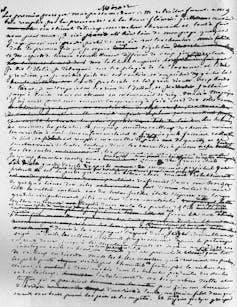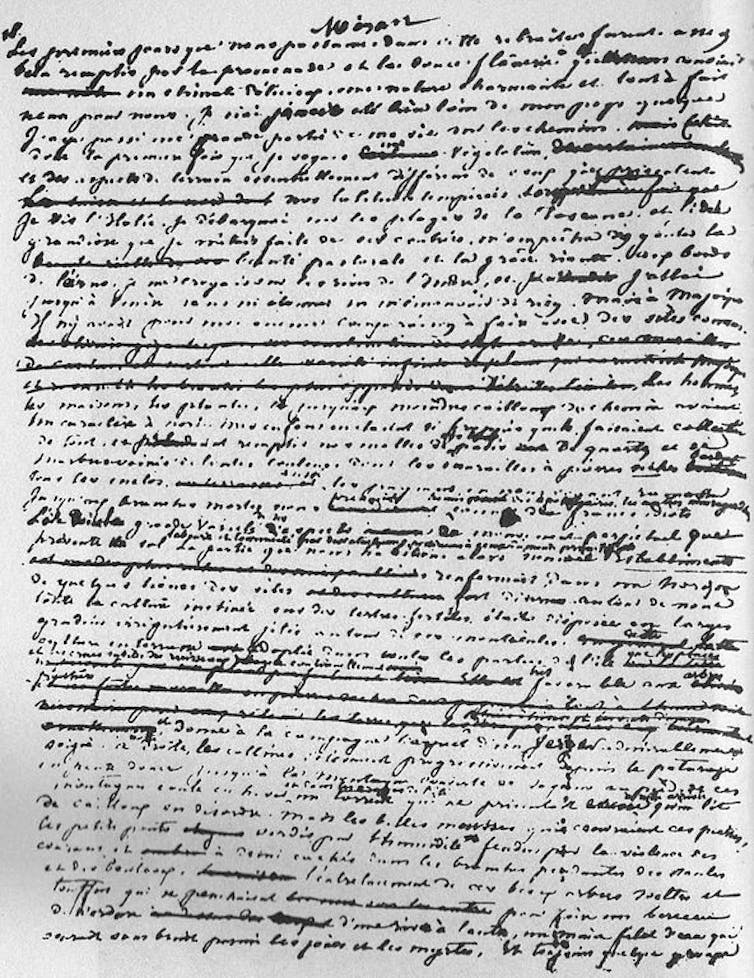 The author emphasizes the beauty of the area, but shows her dissatisfaction with the lack of hygiene, the bad condition of the roads and the inhospitable attitude towards her from the local residents.
Although the fact that it presented an unflattering view of Spain earned it some setbacks with the censors, it managed to be published ten times during Franco's time. One of the files authorizing the publication in 1958 reads as follows "Everything is dirty, poor, sad, depressing (…). It's not exactly a book about tourism." Paradoxically, however, George Sand's stay at the Cartuja de Valldemosa is today a tourist attraction and Sand's books are sold in shops in souvenirs.
Evolution of censorship
It must be said that in the case of this writer, a loosening of censorship can be detected throughout the Francoist period. The last reports denying the publication or importation of Sand's works date from 1952. Since 1959, all have been resolved in the affirmative. The rejection was based mainly on the condemnation of the Vatican, but the latest edition of the Index it was published in 1948 and was finally abolished in 1966.
This period coincides with the relaxation of moral criteria after the Second Vatican Council, which, among other issues, separated sexual relations from reproduction. Also promulgated was the new Press Act of 1966, known as the Fraga Act, which was, at least ostensibly, more permissive.
George Sand was punished for her less-than-exemplary life (rather than literary transgressions), but in the new context the pressure to form a single model of women through literary censorship had ceased to have effect.